You can get from Rome to Venice by plane or train. Plane will take you to the destination in 1 hour 5 minutes, and this will cost from EUR 64 (plus payment for luggage). The train travel time is 4-6 hours, and its ticket cost is flexible and is from EUR 29.5 to EUR 99, depending on the class you choose. The distance between Rome and Venice is approximately 553 km.
It is interesting that there is no Rome to Venice bus. This is due to Italian legislation's severe restrictions. The train and plane ticket cost depends on many factors such as the class chosen, the day of the week, and time of the day. You can also get to Venice by train at night, but that is not the case with planes. There are two overnight journeys only, so in case you miss them, you'll have to get there by car. And here are some more facts about flights. There are only low-cost airlines flying from Rome to Venice, and that means that you'll have to pay extra for your luggage and meals on board, and such flights can also be delayed or cancelled (unlike normal flights).
Venice - the city on water
Travelling across Italy would be nothing without visiting Venice! This city is famous for not only its water channels, but also a large number of architectural monuments and incredibly beautiful sceneries. After arriving, you should immediately go to the Grand Canal which starts near the railway station and runs through the whole of the city. Besides, it would be interesting to everyone to see the beautiful Ca' d'Oro palace and the Rialto Bridge which is the unofficial symbol of Venice. And besides museums and palaces, here you can also enjoy traditional Italian food by visiting Caffe Florian, for example.
Train from Rome to Venice
There are direct daytime Italo and Frecciargento train from Rome to Venice running from the main railway station of Rome (Termini) to Venezia Santa Lucia railway station. But there are also Intercitynotte trains which take tourists to the destination at night. The jorney time of the first two trains is about 4 hours, and the overnight ones - 6 hours 45 minutes and 8 hours 48 minutes. In Italy, there are not only first-, second-, and business-class trains - there are more of them, so the ticket cost is from EUR 29.5 to EUR 99. Train tickets can be bought online, in railway ticket offices, or by using special yellow ticket machines.
Train from Rome to Venice:
Italo/Frecciargento/Intercitynotte
Rome to Venice train Schedule:
from 06:50am to 11:00pm
Route:
Roma Termini railway station - Florence - Bologna - Padua - Venezia Santa Lucia railway station
Rome to Venice by train duration:
4-6 hours depending on the train +30 minutes by public transport to Termini station
Waiting time:
from 1 to 5,5 hours
Comfort level:
High: clean cabin, large windows, coffee tables, comfortable seats with armrests, room for luggage, buffet car, Wi-Fi
Price:
Train tickets from Rome to Venice: from 37 euro (from 7.5 – to Termini, from 29.5 – train)
Clients:
those who prefer to save money, couples with no children, no large luggage, those who know the route, young tourists, those who are in Italy for the first time
How to find Rome to Venice train platform:
The trains are not assigned to certain platforms, and the number of the platform is written on a ticket. Also, it appears on all information boards just before the train enters the station.
Rome to Venice flights
The Alitalia plane departs from Rome Fiumicino Airport and arrives at Venice Marco Polo Airport. Flights travel time is 1 hour 5 minutes, and the ticket cost depends on the day of the week, time, and pre-booking. The minimum cost without luggage is EUR 64. Air travel seems to be a very fast way to get to the destination, but don't forget that low-cost airlines have a reputation for departure delays and long waiting when checking in. Also, don't forget to take some factors into account. To keep the flight cost low, the Alitalia carrier doesn't care about comfort on board too much. And remember that you'll also have to get from Venice Airport to the city (from EUR 7). There are no overnight flights.
Rome to Venice flights:
Alitalia
Schedule:
several flights per day
Route:
Rome Fiumicino Airport - Venice Marco Polo Airport
Duration:
1 ч 35 min (1 ч 05 min – самолет, 30 min – шаттл из аэропорта Венеции)
Waiting time:
from 2 hours between flights
Price:
from 71 euro (64 – flight, 7 – shuttle to Venice).
Clients:
wealthy travellers, businessmen, aged tourists, families with no children
How to get from Marco Polo Airport to Venice:
You can get to Venice city centre by AVTO shuttle which makes a stop at Piazzale Roma or by taxi.
Transportation in Venice by taxi and transfer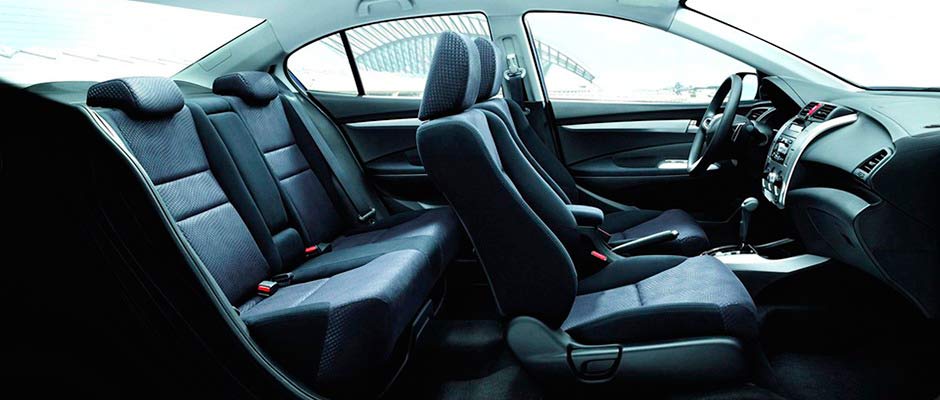 After a long journey, you surely would like to relax. The transfer will help you to quickly and comfortably get to the hotel. With it, you won't have to adapt to the public transport schedule and wait for a free taxi car. The transfer service is especially convenient for families with small children as it is usually difficult to find a taxi with two child seats on the spot. And in the case of transfer, holding devices can be booked in advance. By car, you will get from Venice Airport in 40 minutes, and from the railway station - in 30 minutes.
Route:
to a hotel in Venice or to any adress
Waiting time:
Taxi on the spot: 5-10 minutes,

Comfort level:
Taxi: journey with no stops, no other passengers

Clients:
large groups of people, families with children, large luggage, for businessmen, night arrival, aged tourists, first time in Venice/Italy
How to find a taxistand in Venice:
Taxis can be found at taxistands near the exits from airport or railway station.
Car rental in Rome
Required driving experience
from 1 year
To rent a car without a driver to get from Rome to Venice, you need to provide standard set of documents: a driving license of your country, a passport, and a credit card. In order to avoid problems with the police, it's better to have an IDL. The price of car rental per day starts at €9 for a compact car. The price includes insurance that covers carjacking and motor vehicle collisions, road tolls and airport tax. The latter one is applied if you rent a car at the airport in Rome on the day of arrival. On weekdays, it's difficult to find parking in the city center, so it's more convenient to park in remote areas. Keep in mind that cars are not allowed to enter some historical quarters in the city.
Comfort level:
high
you choose transport, don't wait for anyone
How to rent a car
Hire a car online or rent it right at Rome Airport.
In Italy, there is a well developed international traffic interchange, and any tourist can easily find a necessary platform, ticket office, and other important things. Low-cost companies are cheap and fast, but they have some disadvantages. You'll have to wait for a train for a very long time. And taxis are quite expensive. We hope that our Airguide will help you weigh up all the risks and choose the perfect transport for getting from Rome to Venice. Have a good trip!
Read also:
How to get from Fiumicino Airport to Rome city centre?
How to get from Fiumicino Airport to Termini?