Fiumicino Airport is quite far from Rome and is 32 km away from it. However, passengers can get from Rome Airport to train station Termini, which is in the city centre, not only by taxi (private transfer), but also by public transport: train or bus. Travelling by train takes 32 minutes, and the ticket cost is EUR 14 for an adult passenger. The bus stop is right near the airport building - a bus will run to the railway station in 50 minutes and for EUR 6. Finally, you can take a taxi and get to your final destination in half an hour (one journey will cost from EUR 58).
Buses from Rome Airport to Termini follow this route round the clock and are rather frequent, so even in case of a night arrival it's not a problem to get to the railway station. Fiumicino to Termini train runs from early morning until almost midnight, so it's not suitable for night journeys. If you choose travelling by train, don't forget to punch your ticket in a special yellow machine which is at the entrance to the platform. Otherwise, you risk to be fined.
Fiumicino Airport is the largest Italian air hub
The airport is located in the town of Fiumicino after which it got its second name, but its real name is actually Leonardo da Vinci International Airport. The building looks very large and consists of 4 terminals. You can spend some quality time at the airport thanks to its developed infrastructure. So, at this airport, there are bars and restaurants for any taste, as well as different bank branches, drugstores, currency exchange offices, and many other things. It is notable that there are also some VAT refund offices for purchases made by non-Schengen residents (tax free) at it.
Train from Rome Airport to Termini
There is the Leonardo Express high-speed train serving the route between Rome Airport and Termini railway station. It runs from early morning till almost midnight, so there are no departures at night. The train journey time is 32 minutes, and the ticket cost is EUR 14. The ticket points of sales are almost everywhere: besides railway ticket offices and online booking, they can be found in special machines which are in the streets, as well as in some tobacco shops and newsstands. Travelling by this high-speed train is very convenient due to its comfortable seats, enough room for luggage and a clean cabin.
Train from Rome Airport to Termini:
Leonardo Express
Schedule:
From 06:23am to 11:23pm
Route:
Fiumicino – Termini train station
Comfort level:
Medium: roomy cabin, large windows, comfortable seats with armrests, fast travelling
Clients:
young people, couples with no children, no large luggage
How to find the train at Fiumicino:
The train departures from Platform 25 that is in Stazione Aeroporto terminal building.
Bus from Rome Airport to train station
If for some reasons travelling by train is not suitable for you, there is also another way to get to Termini - a shuttle bus by a company called Cotral. Its journey time is longer and is 58 minutes, but its ticket is much cheaper - just EUR 6. Besides, Fiumicino to Termini buses are available round the clock. Their cabins are quite comfortable - you can lie back in your seat and enjoy the architecture of Rome out the large windows. The ticket can be bought directly from the driver or booked online on the carrier's website.
Shuttle from Fimicino to Termini:
Cotral
Route:
Fiumicino Airoirt – Termini train station
Comfort level:
Medium: roomy cabin, large windows, comfortable seats, no stops on the route
Clients:
young tourists, inexperienced travellers, families with no children, no large luggage
How to find the group shuttle to Termini stop at Fiumicino airport:
The stop is at the exit from Terminal 2 (B) building.
Taxi from Fiumicino to Termini. Transfer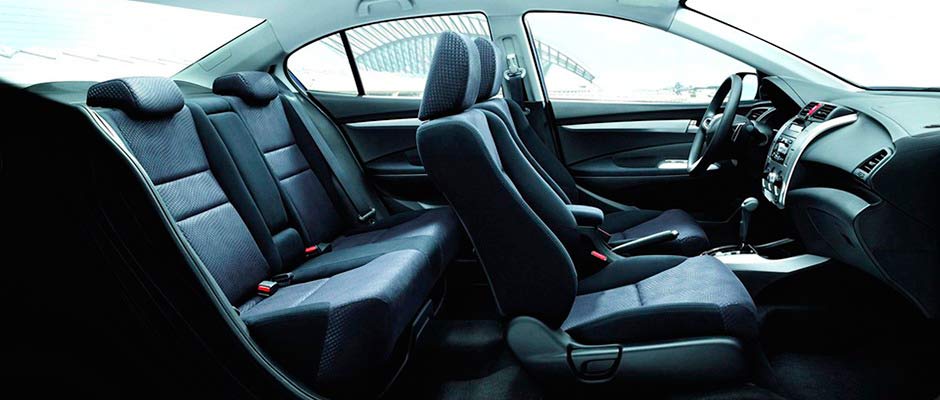 If you don't want to spend your time looking for and buying tickets, or for some reasons buses and trains are not suitable for you, you can always take a taxi from Rome Airport to Termini station or book a transfer in advance that is much more easier. A private transfer will take you to Termini railway station in half an hour, and this service will cost from EUR 58. If you choose a transfer, you'll get a chance to select that car class that is more suitable for you (economy, minibus for a group of people or VIP) and order some necessary functions such as a baby seat or Wi-Fi.
Route:
to Termini railway station
Waiting time:
Taxi on the spot: 5-10 minutes,
you don't have to wait for a transfer in a queue of other passengers, the driver will be waiting for you on time with a nameplate at the exit from the arrival area.
Comfort level:
Taxi: journey with no stops and no other passengers
Pre-booked transfer: baby seats, air conditioner, request stops, no other passengers, online payment opportunity, help with luggage
Clients:
large groups of people, families with children, large luggage, night arrival, aged tourists, first time in Italy, language barrier
How to find a taxistand at Rome Fiumicino Airport:
Taxis are at taxistands near the exits from Fiumicino Airport Terminal 1,2,3, and 5 buildings.
Car rental in Rome
Required driving experience
from 1 year
To rent a car without a driver at Fiumicino Airport, you need to provide standard set of documents: a driving license of your country, a passport, and a credit card. In order to avoid problems with the police, it's better to have an IDL. The price of car rental per day starts at €9 for a compact car. The price includes insurance that covers carjacking and motor vehicle collisions, road tolls and airport tax. The latter one is applied if you rent a car at the airport in Rome on the day of arrival. On weekdays, it's difficult to find parking in the city center, so it's more convenient to park in remote areas. Keep in mind that cars are not allowed to enter some historical quarters in the city.
Comfort level:
high
you choose transport, don't wait for anyone
How to rent a car
Hire a car online or rent it right at Rome Airport.
There are both public and private kinds of transport running from Rome Fiumicino Airport to Termini railway station. Each of them has its own peculiarities - for example, though trains run fast, they are not available at night. Taxis can be quite expensive for some people, and buses, though cheap, get to the final destination the longest. So, choose that kind of transport that meets your own criteria most of all.
Read also: