There are several options to reach Budapest from Prague, so everyone can choose the best one for them: a plane, a train, or a car. The distance between Prague and Budapest is 530 kilometers, and, of course, the fastest way is travelling by plane - it takes less than 1.5 hours. Still, it's not that cheap – it costs EUR 400. It is cheaper to take a bus Prague – Budapest (the price is from EUR 19 to EUR 31, depending on the carrier), but this trip takes around 7-8 hours. As for trains, they will get you to the train station Keleti in 7 hours. If you're travelling in second class, it will cost you EUR 30, if in first class - EUR 36-46.
When choosing one or another type of transport, you should consider not only the ticket price and travel time. You should also take into account other details: for instance, the air fare for a trip on weekends and holidays is higher; and moreover, the price varies depending on the season. However, a ticket booked in advance can help you save some money. One more issue you need to think about regarding the plane trip: the airport is located 17 kilometers from Budapest; the price for a taxi trip to the city will add around EUR 20, but you can make it cheaper (EUR 2) if you take a bus or metro. Please note that you can't rely on night trains to Budapest from Prague, since they only have daytime routes. You can choose a bus to travel at night, but you will hardly be able to have enough sleep and rest there.
From Prague to Budapest. Pleasure affordable to everyone
First of all, Budapest is a very popular resort. It's known by its rich heritage, incredibly beautiful buildings, lots of cozy patios, and European style streets. Surely, the main part of the city is the Danube river, that's why the city is full of picturesque views. Moreover, any tourist will be happy with the loyal currency exchange rate so that anyone can feel comfortable staying in the city. Having arrived to the capital of Hungary, don't forget to enjoy the gorgeous Parliament of Budapest, visit the Thermal baths places, and take a stroll in Városliget City Park.
Train Prague – Budapest
All trains from Prague to Budapest depart from Prague main train station that is located almost in the city centre, not far from Wenceslas Square. Thus, the journey to the station will take not more than 30 minutes, even if you go by public transport. The train travel time is 6 hours 46 minutes. They currently have no night routes, so tourists reach the destination in the evening. The tickets for trains Prague-Budapest are better to be bought on the official website of the Czech Republic rails (booking starts two months before the trip). The price for an adult ticket is EUR 36-46 (first class) and EUR 30 (second class). In Budapest, the train arrives at Keleti railway station (Eastern Railways); from the station to the city centre, you can get in 15 minutes (by metro red line M-2).
Train Prague – Budapest:
Direct train
Timetable:
From 9.49 a.m. to 3.49 p.m.
Route:
Hlavni Nadrazi train station – Keleti train station
Travel time:
7h 20min (6h 46min - the train trip, 30min - the metro trip)
Comfort level:
High: spacious and clean compartment, high windows, soft seats
Cost:
EUR 31 (EUR 30 - to Budapest, EUR 1 - to the train station)
Clients:
young tourists, couples without small children, those who know the route and are ready to change transport
How to find the platform of trains to Budapest:
The trains start their journey from Prague main train station which you can reach by taking trams 5, 9, 26, buses 505,511, or metro red line (C).
Bus Prague – Budapest
The cheapest way to get from Prague to Budapest is by bus, yet it's pretty a long way of 7-8 hours. They currently have several carriers, and one of the cheapest ones is called Student Agency. The bus Prague – Budapest will get you to the destination in 7 hours 15 minutes and for EUR 22. If you use the OrangeWays company, it will be even cheaper – EUR 19 (the travel time is 6 hours 20 minutes), and they have some night routes, as well.
Bus Prague – Budapest:
Student Agency, OrangeWays
Timetable:
From 5 a.m. to 11 p.m.
Route:
Florenc bus station – Nepliget bus station
Travel time:
7h (6h 20min – bus trip, 35/40min – metro)
Comfort level:
High: soft seats, w/c, plug sockets, Wi-Fi, free drinks
Cost:
EUR 20 (EUR 19 – bus trip, EUR 1 - getting to the bus station)
Clients:
young tourists, couples without small children, those who have no large luggage
How to find the bus stop at Airport:
You can get to Florenc bus station by metro (B and C lines) and by trams 8 and 24 to the station of the same name.
Plane from Prague to Budapest
The trip by plane Prague-Budapest will be fast if you use Czech Airlines, the direct route without changing planes. The duration of the flight is 1 hour 25 minutes, the ticket cost is EUR 394. There are only two flights a day (both in the daytime). Thus, if you have missed the last plane, you can leave only on the next day. Don't forget that you will also need to get to the destination from Ferenc Liszt Airport. Use a taxi or public transport for that.
Plane from Prague to Budapest:
Direct route by Czech Airlines
Timetable:
Several routes during the day
Route:
Vaclav Havel Airport Prague – Budapest Ferenc Liszt International Airport
Travel time:
1h 50min (1h 25min – plane, 25min – metro from Budapest Airport)
Waiting time:
4-5h between flights
Comfort level:
High: comfortable high seats, clean and spacious compartment, drinks
Cost:
EUR 396-420 (EUR 394 – tickets, EUR 2 – public transport to Budapest / EUR 25 – taxi)
Clients:
wealthy tourists, young couples, businessmen
How to get from Ferenc Liszt International Airport to Budapest:
From Terminal 2 buses 200E run to the metro station, and bus lines 914 / 950 operate at night there.
Taxi and transfer in Budapest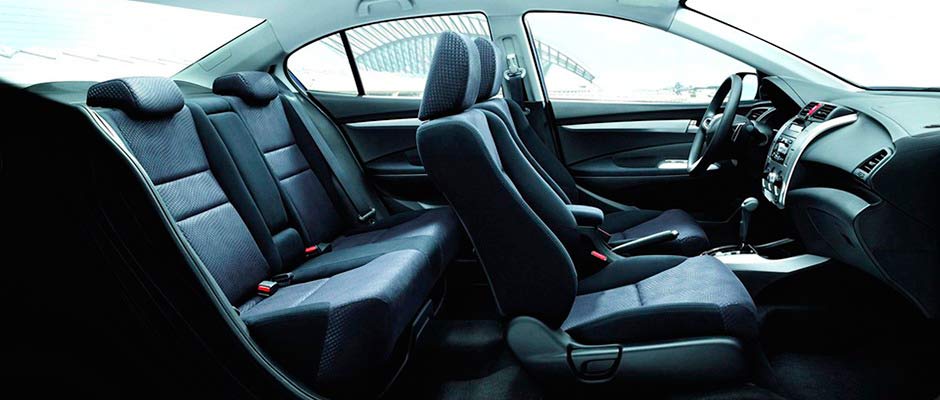 After a long journey, you surely would like to relax. The transfer will help you to quickly and comfortably get to the hotel. With it, you won't have to adapt to the public transport schedule and wait for a free taxi car. The transfer service is especially convenient for families with small children as it is usually difficult to find a taxi with two child seats on the spot. And in the case of transfer, holding devices can be booked in advance. By car, you will get from Budapest Airport in 35 minutes, from the bus terminal - in 20 min, and from the railway station - in 45 minutes.
Route:
To your hotel in Budapest or given address
Waiting time:
Taxi on the spot: you need about 5 minutes for searching;

Comfort level:
Taxi on the spot: air-conditioning, no stops, no other passengers

Clients:
families with children, inexperienced travellers who are in the Hungary for the first time, aged tourists, those who arrive at night
How to find stands for taxis in Budapest:
Taxis can be found at the stand in front of the exits from airport, train or bus stations.
Car rental in Prague
Required driving experience
from 2 years
If you rent a car without a driver at Prague Airport, you don't depend on anyone and plan a route yourself. You can visit nearby European cities and drop off a car in any Czech city (it's a paid service). Although almost all types of driving license are accepted in Prague, it's better to have an IDL if you plan to visit neighboring countries. The price of car rental per day begins at €27. The more days — the lower the price. CDW is included in car rental price. A deposit of €350 is usually charged. Special fees are imposed on the car rental at Prague Airport. Sometimes they're already included in the price. A car has to be returned to the original rental station with a full tank and clean.
Comfort level:
high
you travel without strangers along your own route; you choose the class of transport
How to rent a car
Reserve online two days before arrival to have the maximum number of options, or on the day of departure if you need a car urgently.
To choose the right transport for your journey from Prague to Budapest, you need to define your priorities first. So you need to consider the price, travel time and comfort level. May your journey bring you lots of positive moments!
Read also:
How to get from Prague to Vienna?
How to get from Prague to Karlovy Vary?
How to get from Prague to Cesky Krumlov?