You can go from Prague airport to Karlovy Vary by train, bus, taxi, or transfer. The train trip from Prague airport to Karlovy Vary is the longest one (the trip will take over three hours, plus the time to get from the airport to Prague train station). The train fare is around EUR12. Bus goes directly from Prague airport to the city for some more than two hours and costs EUR6. The trip by taxi or transfer will take a little bit more that 1.5 hours; the minimum price is EUR93. The distance between Prague and Karlovy Vary is 130 kilometers.
When planning the trip from Vaclav Havel Airport to Karlovy Vary, you need to have local Czech currency, since they accept not only euros; for example, private taxis in Prague airport only take korunas. When going by public transport, you can buy tickets for euros and korunas. If possible, you better buy tickets for intercity transport online in advance and calculate the return way as well. Karlovy Vary is a very popular place, and the tickets for trains and buses are sold in a short time, notwithstanding the great amount of routes. So you also need to care for the return fares and the schedule of Prague - Karlovy Vary buses — it might change depending on the season.
Karlovy Vary: a peaceful heart of the Czech Republic
Karlovy Vary is the oldest and greatest centre of balneotherapy in the Czech Republic. In the city and its suburbs 13 healing springs with mineral water are located. One of the most famous is called Hot Spring Colonnade geyser that is the source of hot mineral water rising for over 10 meters up. The oldest spring is called the Mill Colonnade. The art gallery there is decorated with allegoric figures representing months of year. One of some other attractive places is Jan Becher museum, named after the founder of the famous Becherovka; by the way, it's called the 14th spring of Karlovy Vary. For Russian people the resort became popular in the 19th century, for Ivan Turgenev, Nikolai Gogol, Alexey Tolstoy and some other writers would come there to recreate. A peaceful and calm life style of Karlovy Vary has been kept till today; it's filled with the old European character that promotes healing and relaxing of soul and mind.
Train Prague — Karlovy Vary
To get on the train to Karlovy Vary, you have to get from Prague airport to the main train station first. The easiest option is to go by aeroexpress bus which stops near Terminal 1; the time in the road is around 40 minutes; the price is 60 korunas / EUR2. From the main train station of Prague to Karlovy Vary trains go daily (5 routes); the trip will take 3.5 hours and cost you EUR12. Please inquire about the schedule for train right before your journey.
Train from Prague to Karlovy Vary:
direct train
Schedule:
05:00 AM - 07:00 PM
Route:
Vaclav Havel Airport - Chomutov - Kadaň - Klasterets above Ohri - Island above Ohri - Location Chomutov - Karlovy Vary
Duration:
4+ hrs (40 min - to train station, 3,5 - to Karlovy Vary)
Comfort level:
average: ergonomic chairs, coffee table, upper shelves for hand luggage
Price:
€14 (2 - to train station, 12 - train ticket)
Clients:
individual tourist with hand-luggage who knows route and language and travels without children
How to find the platform of the train:
Trains to Karlovy Vary depart from Prague's Main Railway Station, which will take the Aeroexpress bus, stopping opposite the exit from the Vaclav Havel airport Terminal 1 .
Bus Prague — Karlovy Vary
This option of how to get from Prague airport to Karlovy Vary is the cheapest one and pretty convenient. Yellow buses Student Agency go every hour, and you'll need to spend almost two hours in the road and pay around EUR6 for the trip. For some extra money you can take a bike or ski equipment with you in the bus. By the way, you need to check the schedule before the trip. Please note that buses to Karlovy Vary don't go in the night.
Bus to Karlovy Vary:
buses Student Agency
Schedule:
07:00 AM - 11:00 PM
Route:
Vaclav Havel Airport — Karlovy Vary
Comfort level:
Middle: soft seats, w/c, sockets, drinks, magazines, Wi-Fi
Clients:
For young tourists and couples without children or much luggage
How to find the bus stop in Prague airport:
The bus stop of Student Agency buses is located in some dozens of meters from the airport's exit, under the pipe rack, in front of the Marriot hotel.
Transfer Prague — Karlovy Vary (taxi)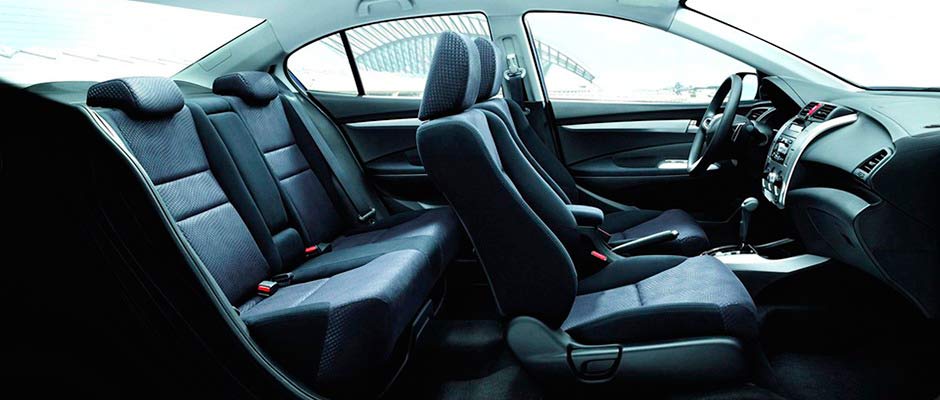 It can be very simple, fast and convenient for you to go from Prague airport by taxi or transfer. In any time of day the car will catch you near the terminal's exit and bring you to the destination for 1.40 hours. The minimum price for a transfer Prague — Karlovy Vary is EUR93. And please note that to book a transfer beforehand is the only way out for tourists arriving late in the evenings or in the nights, and also for mothers with little children who are not able to wait for the bus long or change transport during the way if going by train.
Route:
from the airport to hotel/ any address
Waiting time:
10-15 min (if you take it at the airport on first-come-first-serve basis)
If you book a transfer in advance you will be picked up at once. The driver will meet you with a nameplate.
Comfort level:
If you take it at the airport: air-conditioner, without stops and other passengers
If you book a transfer in advance: child seats, water, english speaking operator, online payment
Clients:
families with children, inexperienced tourists, disabled persons, older tourists, tourists with a lot of luggage or who arrives at night time
How to find a taxi parking:
Taxi parking is located opposite the exit from the building of Terminal 1 and Terminal 2.
Car rental in Prague
Required driving experience
from 2 years
If you rent a car without a driver at Prague Airport, you don't depend on anyone and plan a route yourself. You can visit nearby European cities and drop off a car in any Czech city (it's a paid service). Although almost all types of driving license are accepted in Prague, it's better to have an IDL if you plan to visit neighboring countries. The price of car rental per day begins at €27. The more days — the lower the price. CDW is included in car rental price. A deposit of €350 is usually charged. Special fees are imposed on the car rental at Prague Airport. Sometimes they're already included in the price. A car has to be returned to the original rental station with a full tank and clean.
Comfort level:
high
you travel without strangers along your own route; you choose the class of transport
How to rent a car
Reserve online two days before arrival to have the maximum number of options, or on the day of departure if you need a car urgently.
The trip from Vaclav Havel Airport to Karlovy Vary will be nice no matter the transport type you choose. Just take a look at our guide, so that you could easily plan on how to get from Prague to Karlovy Vary in the optimal way in terms of time and money. Enjoy your trip!
Read also:
How to get from Prague airport to Vienna
How to get from Prague airport to the city centre