You can either go from Barcelona airport to Lloret de Mar by public transport (train or bus) or by taxi (transfer). The time of the bus trip is 1h 35m for EUR12.9. You can cover the distance from Barcelona to Lloret de Mar by train for around 2h 10m and pay about EUR11.85. The road by taxi or transfer booked in advance will take one hour on average yet it will cost you over EUR158. Please remember that Lloret de Mar resort is located 91 kilometer from Barcelona airport and 75 kilometers far from the city itself.
A bus trip is a good idea, and the bus heads off right from the airport. Anyway please note that the schedule has not any night bus routes. Trains don't go in the nights, too, so if you go by train you will need to change trains on the way. Thus this option will hardly fit families with children and elderly people. Moreover, speeding trains don't head off from the airport; you need to get to them first.
Lloret de Mar – a piece of paradise on the shore of Costa Brava
Lloret de Mar town is a Catalan area and has its own culture and character that is of a great interest to everyone. Those who love relaxing holidays will fall in love with this place; and even those who love long walks will find the place perfect. It is known by a great amount of castles, churches and other historical sites. A special attention is paid to San Juan castle, a very beautiful park Santa Clotilde Gardens, and the centre of the Old Town, etc.
Train Barcelona – Lloret de Mar
There is no direct train between Barcelona and Lloret de Mar, so you only can reach the destination making changes on the way. The train heads off from "Sants" train station located in the centre of Barcelona, and you have to get to this place from the airport first. Speeding trains work from the early morning till the night, yet they have no night routes. The whole time of the trip (including changes) is 2h 10m, and the cost is EUR11.85. Generally, the trip is pretty comfortable, still it's not a good match for those who are not good at following directions; who want to avoid exhausting transport changes; who travel with little children – they better choose another transportation option.
Train Barcelona – Lloret de Mar:
Train with changes
Schedule:
From 05.42am to 11.38pm
Route:
Barcelona airport – train station "Sants" – Blanes – Lloret de Mar
Duration:
2h 10m (20 minutes to "Sants" station; 1h 30m to Blanes; 20 minutes to Lloret de Mar)
Comfort level:
Low: seats not unfolded; little space for luggage
Price:
EUR11.85 (EUR3 to the train station; EUR7 – to Blanes; EUR1.85 to Lloret de Mar)
Clients:
Young people; couples without children; route knowledge; readiness for long walks
How to find the train platform at airport:
From Terminal 2 of Barcelona airport they have the exit to the train station, where C2 (Renfe) suburban trains go to the "Sants" station. There you need to change to C1 train (Renfe) to Blanes. From Blanes to Lloret de Mar buses Pujol head off.
Bus Barcelona – Lloret de Mar
Right from the airport bus Barcelona-Lloret de Mar goes. Sarbus Sarfa brings everyone to the car station in Lloret. The time in the road is 1h 35m (see detailed schedule below); the ticket price is EUR12.9. Buses Sarbus Sarfa are fairly comfortable and have all the needed things: soft seats are good for relaxing; enough place for luggage, etc. When planning your trip, please consider that the carriers haven't got night routes.
Bus from Barcelona airport to Lloret de Mar:
Sarbus Sarfa
Schedule:
From 08.10am to 08.40pm
Route:
El Prat airport – Lloret de Mar
Comfort level:
Middle: soft seats; luggage space; clean compartment
Clients:
Young tourists; couples without little children; no much luggage
How to find the bus stop to Lloret de Mat from airport:
Buses head off from Terminal 2 of Barcelona airport
Transfer Barcelona – Lloret de Mar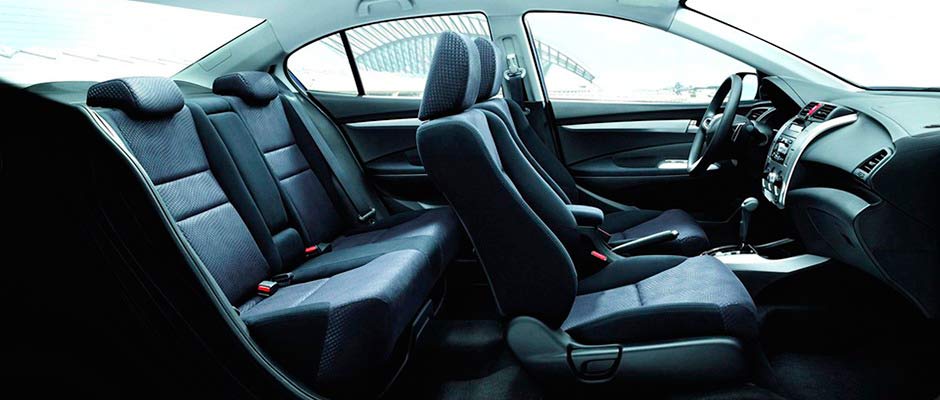 It's a good thing to book transfer or taxi from Barcelona to Lloret de Mar. It's especially popular among tourists who arrive to Barcelona airport in the night. The taxi trip to Lloret de Mar will take around one hour, and the price starts from EUR158 (the higher the car class is, the more you need to pay). Please note that the price for taxi pick-up gets higher in the night, but not the same for a transfer option: the price here is fixed and discussed beforehand with the operator. It will be perfect for mothers with little children and elderly tourists. Those who are traveling in a group of over 13 people, transfer to Lloret de Mar isn't a more expensive thing than a train trip.
Route:
To the hotel in Lloret de Mar
Waiting time:
Taxi on the spot – time for searching around 5 minutes;
Transfer booked in advance – no need to wait; the driver meets you with the nameplate near the arrival zone
Comfort level:
Taxi on the spot: a/c, no stops, no other passengers;
Transfer booked in advance: child seats; cold drinks; operator supervising the trip; payment online as an option
Clients:
Families with children; inexperienced tourists who are first time to Spain; elderly tourists; much luggage; night routes
How to find transfer parking in El Prat Airport:
You don't need to search a pre-book transfer. The driver will meet you at the airport itself and help with luggage. If you want to take a taxi on the spot - be informed, than not many taxi driver in Spain speak English.
Car rental in Barcelona
Required driving experience
from 1 year
If you rent a car from Barcelona Lloret del Mar, you plan a trip yourself. You may see all the sights in Catalonia and drop off the car in different locations (for an extra fee). It is allowed to travel outside Spain in case you purchased international insurance in advance. The longer the rental period, the lower the price of car rental per day. Insurance is included in the rental price. You need to pay a deposit to start using a car. Drivers under the age of 25 have to pay at least €7 per day for the lack of driving experience. Those who are over 75 have to make additional payments too. It's possible to rent a car at Barcelona Airport on the day of arrival.
Route:
European countries
Comfort level:
high
You decide where and when you go and don't depend on anyone.
How to rent a car
Hire a car in advance, otherwise, desired cars may be reserved.
Before you choose the transport from Barcelona to Lloret de Mar, you need to decide on the price and time. If the price is not the most significant issue for you, then choose taxi or transfer, for these are the fastest options. Trains and buses have their advantage, too: you can save some money. Still, these options don't fit families with children or those who have heavy and large bags. No matter the option of how to get from Barcelona to Lloret de Mar, we wish you a good journey!
Read also:
How to get from Barcelona Airport to the Сity?
How to get from Barcelona Airport to Lloret de Mar?
How to get from Barcelona Airport to Salou?