Paris and Nice distance is 960 km and it can be covered by train or plane. A high-speed train will run to the destination in 5 hours 36 minutes. Paris to Nice train ticket can be bought for EUR 175. Flights journey time is just 1 hour 25 minutes, and the ticket cost is from EUR 129. As for buses, this kind of transport is the most comfortable for many travellers, but yet it is the most expensive - from EUR 861. The distance between Paris and Nice can be covered by car in 8 hours 40 minutes.
When choosing flights, note that there are only a few journeys a day at Paris Charles de Gaulle Airport. You should add the time of waiting and going through passport control to the travel time, and also plan the trip from Nice Airport to the city. If you prefer train, it is better to buy tickets in advance because there are often good discounts on them. By the way, there is one overnight train journey.
Nice - the capital of the French Riviera
Nice is a paradise for beach lovers. It represents the beauties of the whole French Riviera, that's why many famous people seek to come here, let alone ordinary tourists. It is no surprise because it has everyting needed for comfortbale rest: luxurious hotels (for instance, The Hotel Negresco) and gorgeous buildings and constructions (The St. Nicholas Orthodox Cathedral, the Musee Matisse, the Castle Hill, the Old Town, etc.). For those who love shopping, Nice is a land of promise - there are boutiques and shops for any taste. And after a pleasant walk, you can go to a restaurant where local dishes, mainly fish ones, are served.
Paris Nice train
Paris Nice train (direct high-speed TGV train) departs from Gare de Lyon railway station in Paris. Its travel time is 5 hours 36 minutes, and the ticket cost is from EUR 175. This train runs until evening, and then it resumes its operation in the morning. Train tickets can be bought both online and in a railway ticket office. High-speed trains are well equipped inside: they have roomy cabins and soft and comfortable seats with some tables between them.
Paris Nice train:
TGV train
Timetable:
From 07:19am to 05:19pm
Route:
Gare de Lyon railway station in Paris - The central railway station of Nice
Travel time:
6 h 16 min (40 – train to Gare de Lyon, 5 h 36 min – train)
Comfort level:
Medium: roomy cabin, large windows, coffee tables, comfortable seats with armrests
Clients:
those who prefer to save money, families with no children, travellers with no large luggage, those who know the route, young tourists
How to find Paris to Nice train platform:
The train departs from Gare de Lyon railway station in Paris. To get to it from Charles de Gaulle Airport, you need to take a RER B electric train, get to Les Halles station, and then take a RER A to Gare de Lyon station.
Flights from Paris to Nice
You can also get from Paris to Nice by air using the services of the Air France carrier or the low-cost EasyJet company. Flights journey time is 1 hour 25 minutes, and the ticket cost is from EUR 128 for EJ and from EUR 200 for AF. Planes depart from Orly Airport and arrive at Nice Cote d'Azur Airport. There are also flights from another airport in Paris - Charles de Gaulle Airport, the ticket cost and the travel time are the same as mentioned above. There are no overnight flights, but there a lot of daytime ones. Note that the distance between Nice Airport and the city is about 7 km, and it can be covered either by bus (30 minutes) or by taxi (10-15 minutes).
Flights from Paris to Nice:
Direct Air France and EasyJet flights
Timetable:
From 06:40am to 09:40pm
Route:
Paris Orly Airport - Nice Cote d'Azur Airport
Travel time:
1 h 55 min (1 h 25 – plane, 30 min – shuttle from Nice Airport)
Waiting time:
1-2 hours between flights
Comfort level:
Medium: roomy cabin, room for luggage, comfortable high seats
Cost:
from 129 euro (from 128-200 – plane, 1 – shuttle to Nice).
Clients:
wealthy tourists, businessmen, young families, aged tourists
How to get from Nice Cote d'Azur Airport to Nice:
You can get to Nice either by bus №23 which departs from Terminal 1 or by express buses №98, 99.
Transfer and taxi in Nice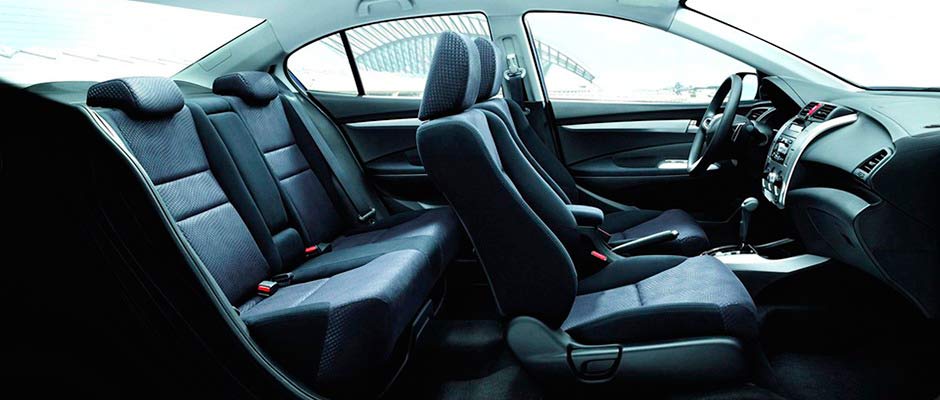 After a long journey, you surely would like to relax. The transfer will help you to quickly and comfortably get to the hotel. With it, you won't have to adapt to the public transport schedule and wait for a free taxi car. The transfer service is especially convenient for families with small children as it is usually difficult to find a taxi with two child seats on the spot. And in the case of transfer, holding devices can be booked in advance. By car, you will get from Nice Airport in 10 minutes, and from the railway station - in 25 minutes.
Route:
to hotel in Nice or by any adress
Waiting time:
Taxi on the spot: 5-10 minutes,
you don't have to wait for a transfer in a queue of other passengers,
the driver will be waiting for you on time with a nameplate at the exit from arrival area
Comfort level:
Taxi: journey with no stops and no other passengers
Pre-booked transfer: baby seats, air conditioning, request stops, online payment opportunity, help with luggage, a bottle of mineral water as a gift
Clients:
large groups of people, families with children, travellers with large luggage, businessmen, those who arrive at night, aged tourists, those who are in Nice/France for the first time
How to find a taxistand in Nice:
The taxistand is opposite the exits from airport or train station.
Car rental in Paris
Required driving experience
from 1 year
To rent a car without a driver to get from Paris to Nice, you have to provide an IDL, a passport, and a credit card. You may drop off the car in any French city for an extra fee. The longer the rental period, the lower the price of car rental per day. Insurance and VAT are included in the price. Mileage is limited for some cars. A deposit of €100 is charged. Choosing a car, check if it has all the necessary equipment: an emergency stop sign, a reflecting jacket, and a single-use breathalyzer. It's possible to rent a car at Paris Airport on the day of arrival.
Route:
It's allowed to travel across the EU.
Comfort level:
high
You travel without strangers, don't depend on anyone's plans.
How to rent a car
Reserve a car in advance or hire it at Paris Airport.
The way from Paris to Nice is long, and it can be covered by one of the three kinds of transport. All of them are direct, yet each of the options has its own peculiarities. It is better to take into account all the nuances in advance and decide what is more important for you: the trip duration or the trip cost, and only then you will be able to get from Paris to Nice without any problems. Have a pleasant journey across the French Riviera!
Read also:
How to get from Beauvais-Tille Airport to Paris?