About KiwiTaxi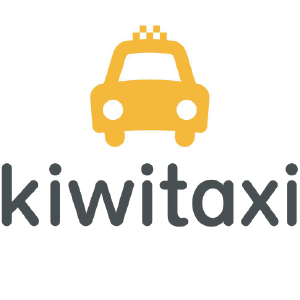 Kiwitaxi is an international airport transfers booking service. We perform transfers in all the most popular countries in the world.
Most of the transfers can be booked online. All special routes can be requested through transfer request form on the website.
We have provided our service to more than 100 thousand of tourists and have gained considerable experience in private transfers.
Our vehicles and drivers
In each country, we carefully choose our service providers and work only with the most reliable taxi services. We check all our orders and collect customer feedback. Order cancellations through driver's fault or partial fulfillment of transportation service conditions have serious consequences for our partners and may result in the termination of partnership.
Our vehicles are divided in several classes from Micro (small family cars) to Minibus for 19 passengers. If you are traveling with children you can order a child seat, the driver will certainly install it before the trip.
 
Customer feedback
We always ask our customers to give us feedback along with their comments and suggestions. Here are some of them.
"I liked it very much; the driver arrived on time and helped with the luggage. Everything was fine, thank you! I will use your service and recommend it to my friends."
Irene Mayer
Antalya Airport - Antalya
"This is what I call high-class service! Special thanks to our driver for his courtesy and punctuality. He didn't just give us a ride, he actually helped to find the right place."
Arthur Z.
Hurghada Airport - Hurghada 
"It's the third time I use this service and I'm satisfied with everything. The service is well organized and it's cheaper than taking a taxi from the airport. "
Jan Kolski
Madrid Airport - Madrid
"It all went great. Our driver Peter had such great personality! If we go to Spain, we will certainly order transfer with kiwitaxi. Thank you!"
Helen
Barcelona Airport - Barcelona
"The driver met us at the airport with a name board and helped us with our luggage. She was kind and even spoke my language. We travelled to our hotel with comfort!"
"The transfer went flawless. Your driver met us on time and took us to our hotel. We paid as much as we should. We will definitely recommend your site to our friends."
Alex
Rome Fiumicino Airport -> Gaeta
"The service was just as it should be - fast and hassle-free! We were more than satisfied. We will be using your service in the future."
Paul
Bergamo Airport - Madonna di Campiglio
"Thank you very much for the quality service! The taxi was right on time. The driver met me at the airport with a nameplate. I was very pleased."