You can get from Vienna to Salzburg by train, plane, or taxi (transfer). Travelling by air will take 50 minutes, the ticket cost will be EUR 194. The travel time for train is more than that for a plane – it is 2 hours 22 minutes, and train cost, depending on the carrier, will be EUR 25.5-100. Car travel is the most expensive option – from EUR 345, and this distance will be covered in about 4.5 hours. If you don't know what the distance between Vienna and Salzburg is – there are 296 km between these cities.
Travelling by Vienna to Salzburg train is very comfortable, especially because these trains are frequent and depart right from Vienna International Airport without going through Vienna Central railway station. It is better to book tickets in advance (it's more comfortable to do that online), and you can pay for them via your credit card. There are no night-time journeys, but the trains operate from early morning until almost midnight. Plane also operates at daytime only, and plane tickets are quickly sold out, that's why you should book them in advance.
Salzburg: to the homeland of Mozart!
Of course, first of all, Salzburg is famous for the great composer after whom different places, objects, monuments and sculptures of the city are named. At the same time, Salzburg is a city with incredible architecture, old streets and unique atmosphere. The symbol of the city is Hohensalzburg Castle that sits on the Festungsberg hill. It's also very interesting to visit Goldegg Castle which houses a painting academy and the Pongau local museum. Also, everyone will remember Mirabell Palace forever due to its beautiful decoration and magnificent garden.
Train from Vienna to Salzburg
There is a direct rail connection between Vienna Airport and Salzburg, so it's a good option to get from one point to another by train. The carrier is Austrian Railways – and these trains are of two comfort levels. First-class train tickets cost EUR 110, second-class ones – EUR 64. Vienna to Salzburg train operates from early morning until almost midnight (see the timetable below), the travel time is 2 hours 22 minutes. There is also the Westbahn train running to Salzburg, but it departs from Vienna West railway station, to where you'll also have to get from the airport. This train ticket cost is EUR 25.5, the journey time is 2 hours 28 minutes.
Vienna to Salzburg train:
direct Railjet train
Timetable:
From 05.30a.m. to 11:25p.m.
Route:
Vienna International Airport – Salzburg Central railway station
Comfort level:
High: folding seats, room for luggage, coffee tables, air conditioning, vacuum toilets
Clients:
those who prefer to save money, couples without children, tourists without large luggage, those who know the route, young tourists
How to find Vienna to Salzburg train platform:
The Railjet train departs from Terminal 3 Level 0 of Airport.
Flights from Vienna to Salzburg
The Austrian Airlines carrier operates direct flights from Vienna to Salzburg daily. The ticket cost is from EUR 194, the flight time is 50 minutes. There are three flights a day, all of them are daytime. Don't forget that after arriving in Salzburg, you'll also have to get to the city. Salzburg Airport is only 4 km from the city centre, you can get from there either by public transport or by taxi.
Vienna to Salzburg plane:
direct flight by Austrian Airlines
Timetable:
several flights per day
Route:
Vienna International Airport – Salzburg Airport
Travel time:
1h 10min (50min – plane, 20min – getting from the airport to Salzburg)
Comfort level:
High: comfortable high seats, clean roomy cabin, drinks, latest newspapers
Cost:
EUR 196.5 (EUR 194 – plane, EUR 2.5 – public transport to Salzburg)
Clients:
wealthy tourists, families with children, businessmen
How to get from Salzburg Airport to the city:
You can get from the airport by Postbus bus or taxi, the car stand is right in front of the exit from the airport.
From Vienna to Salzburg by car. Transfer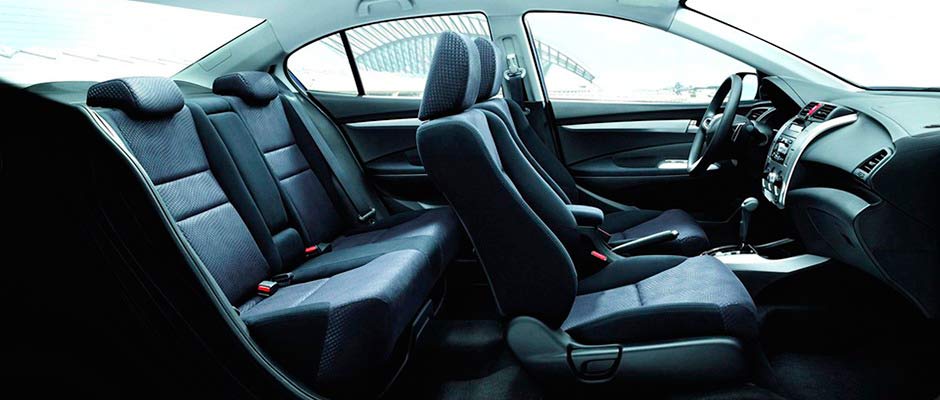 If you need to make a journey at night or get from the airport right upon arrival, then Vienna to Salzburg taxi or transfer will be the best travel option. The cost of this service starts from EUR 345, the journey time is about 3 hours 20 minutes. Depending on the quantity of passengers, you can choose a small car or a minibus, for example. You can also choose the comfort level – so the higher the comfort level is, the more expensive a journey will be.
Route:
to the hotel in Salzburg or given address
Waiting time:
you can order a taxi or a transfer both to the airport and to given address in Vienna at the time needed
Comfort level:
Taxi: air conditioning, journey without stops and other passengers
Pre-booked transfer: child seats, cold water, operator supervising the trip, if you like – paying online, help with luggage and disabled passengers
Clients:
families with children, inexperienced tourists, those who are in Austria for the first time, aged travellers, tourists with large luggage, those who arrive at night
How to find the taxistand to Salzburg at Vienna International Airport:
Taxis can be found at the taxistand which is opposite each of the airport terminals buildings. You don't have to look for a transfer – the driver will meet you at the exit from the arrivals area with a nameplate.
You can get from Vienna to Salzburg cheaply or spend more money and make your trip to this destination more comfortable. Choose your own kind of transport according to this criterion and note that each of them has their own travel time. If planes and trains are not suitable for you, then book a car and travel in maximum comfort!
Read also:
How to get from Vienna Airport to the city centre?