You can get from Vienna Airport to city center by bus, train (commuter train), or taxi. Buses from the airport to Vienna run every 30 min, you will reach the city center in 42 minutes and for €8. There are 3 types of trains and commuter trains running to Vienna from the airport train station. On average, you will pay around €5 for an hour (including waiting time) trip. Taxis and transfers will take you to the alpine capital from Schwechat Airport for €34 and in 20 minutes (the price is without a discount; for more details about discounts, see the Taxi section). The distance between the airport and Vienna is 19 km.
As elsewhere in Europe, ground transportation in Vienna is very well-developed. Trains and commuter trains departing from the airport are mostly new, with comfortable carriages and soft seats. Commercial buses are also quite comfortable and have a spacious luggage compartment. Trains and buses have only 2 disadvantages: lack of journeys at nighttime and waiting time at the bus stop/platform. If you arrive at night or want to get to Vienna as soon as possible (for instance, if you are travelling with a baby), the best option is to take a taxi on the spot or book a transfer online. It is also suitable for those who are afraid to deal with the purchase of a train ticket or don't know the city well (afraid to miss the necessary stop).
Vienna - the ski capital of Europe
Vienna Schwechat Airport is the most loaded airport in Austria. It is no surprise because all year round winter sports enthusiasts come to this wonderful city to get to one of 73 ski resorts in Austria. However, Vienna is not only a staging post for those who dream of conquering the snowy peaks, but also an amazing center of culture and art of the old refined Europe. In this city, you will find the world-famous Vienna State Opera, the residence of the Habsburgs - the Hofburg, Belvedere Palace, Tiergarten Schönbrunn, and the wonderful Lainzer Tiergarten.
Vienna Airport bus
Vienna Airport bus is the cheapest way to get to the city. From the airport you can take the express shuttle Vienna Airport Lines, as well as the transit Eurolines bus going from Bratislava Airport. Buses don't operate at nighttime, and the average ticket cost is €8. On the way to the city centre travelers will spend about 42 minutes, and the same time - waiting at the airport. This is a good option for individual tourists or young energetic couples without heavy luggage.
Vienna Airport buses:
Vienna Airport Lines, Eurolines
End point of the route:
Vienna Airport Lines: DONAU ZENTRUM (mall in the centre of the city)
Eurolines: Bus station Erdberg
Comfort level:
medium: comfortable buses, space for luggage, online booking
Cost:
€5-9
Children under 3(EL) and 6 years old(VAL) free of charge.
Clients:
those who travel light, experienced tourists who know the language, travellers without children
How to find the bus stop at the airport:
The bus to Vienna stop is located near the exit from the arrivals terminal. Leaving the building, you will see it immediately.
Vienna Airport train
Several trains and commuter trains run from Vienna Airport to the city centre. They are the City Airport Train CAT, the IntercityExpress (ICE), and the S-Bahn S7. Each of these trains has their own timetable and ticket price, but the average trip will cost a tourist from €5 and will take 30-37 minutes (for the CAT - only 16min, for €11). Trains don't run to Vienna at night, however express trains are of high comfort level and are suitable for couples or families with children of 6 years old and upwards.
End point of the route:
CAT: traffic centre Vienna - Centre
InterCityExpress (ICE): Vienna-Meidling and Vienna Central Railway Station
S7: Vienna-Floridsdorf
Waiting time:
CAT: 30min
Intercityexpress (ICE): 2h
S7: 30min
Comfort level:
high for CAT, medium for S7 and ICE
Cost:
CAT: one way - €12, round trip - €19. Children under 14 years and persons in wheelchairs - for free
Intercityexpress (ICE): €4.40. Children under 6 years - free, children and adolescents aged 6 to 15 years - €4.20
S7: €2.20. Children under 6 years - free of charge
Clients:
individual tourists, couples with children of 6 years and upwards
How to find the train station at Vienna Airport:
To get to the S7 train platform after passport control (near the green sign 2), enter the arrivals hall and turn right. Then, follow the blue sign S. To get to the CAT train station – use this map.
Airport taxi (Wien - Vienne)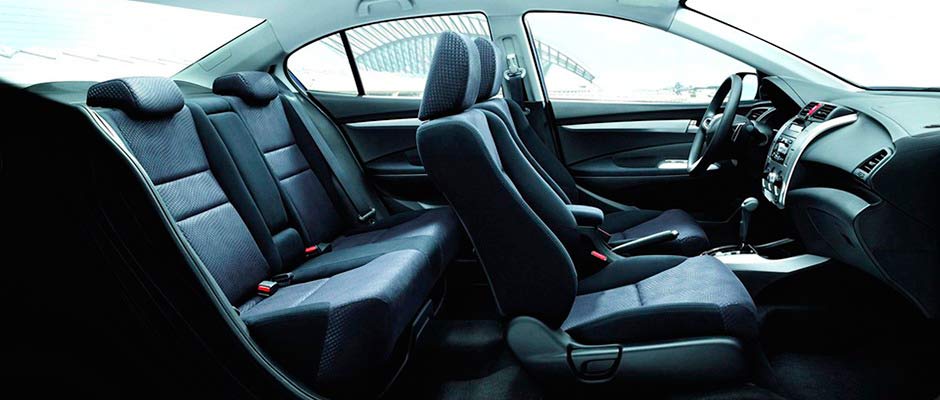 For travellers with children or heavy luggage, a taxi from Vienna Airport is the fastest and most comfortable way to get to the capital of Austria. More and more often, transfers are ordered by groups of skiers because the cost of a seat in a minibus is even lower than the ticket for a high-speed train, and it will take only 20 minutes to reach Vienna. You don't have to wait for the airport taxi (Wien - Vienne) and transfers, and they will take you to Vienna even at night. By the way, there is a 3%-discount available now.
Route:
to your hotel or given address
Waiting time:
Taxi on the spot: around 5min
Pre-booked transfer: right upon arrival (meeting with a nameplate)
Comfort level:
High: air conditioning, trip without stops, without other passengers, child seats, fresh water, English-speaking operator
Clients:
families with children, inexperienced tourists, tourists who are in Vienna for the first time, tourists with a language barrier, aged travellers, tourists who arrive at night and have a lot of luggage
How to find the taxistand at Vienna Airport:
If you book a transfer in advance, the driver will meet you at the exit from the arrivals area. If you want to take a taxi on the spot, leave the terminal - and you will see the taxistand. You will have to wait until the airport officer will determine your car.
Before planning your trip from the airport to Vienna, make sure you took into account all the important details: whether you are travelling with children (for whom food and sleep deprivation is contraindicated), whether your luggage is heavy, are you ready to save money or is it more important for you to get to the city fast and in comfort. If you weigh all the pros and cons, then you will certainly choose the best Vienna Airport transportation for you.
Read also:
How to get from Bangkok airport to Pattaya?
How to get from Barcelona Airport to the Сity?