Tegel airport transport has no train stations or tube stations nearby. So you only can get to Berlin by ground transport. To be precise, you can go by Tegel airport bus, shuttle or taxi (or book individual transfer in advance). Airport shuttle to various directions is available on the route, so it won't state any problem to reach any part of Berlin. The time in the road, depending on the direction, varies from 20 to 40 minutes. As for city buses, they cover the distance for 30-40 minutes. Tegel airport is located in B zone, so the unit rate for transport is EUR2.7. Much sooner you might be in the destination if go by transfers Berlin-Tegel: the time will be 15-20 minutes, yet the price will be a lot higher: over EUR50. The distance from Tegel airport to the centre of Berlin is 13 kilometers.
Shuttles Berlin - Tegel and city buses work till the late evening but have no routes in the night. So if you have planned to arrive to the hotel in the night, you better book a transfer in advance or take a taxi on the spot. Please note that city buses will not bring you to the city centre but to some tube stations, where you can go further to the centre or any other direction. Germans are very strict about fare evasion. The collectors check tickets, and if you forget to punch the ticket, you have to pay EUR40 fine. By the way, we suggest you should check the prices for public transport in Berlin beforehand to have a chance to save some money. For example, to buy a group ticket / short way ticket / 1 day ticket, etc.
Tegel airport is a source of pride for Berliners
Tegel airport is one of the biggest airports in Germany. It's located in the residential area called Reinickendorf located not far from central areas of Berlin. The airport consists of five terminals with friendly connections between them. Even though it is enormous, one can never get lost there, since they have signs and plates everywhere. You can have a comfy time waiting if you visit Duty-Free zone or some other shops or cafes – there are plenty of them.
Airport shuttle Berlin - Tegel
You will find so many advantages when going by airport shuttle Berlin - Tegel. The price for an adult ticket is EUR2.7 (EUR 1.7 for children). You can buy tickets directly from the driver. They have several routes; the most popular one is TXL bus running from 5am to the midnight. The road is long, around 40 minutes, yet it's good, since the bus makes stops not only in the centre of Berlin but also at some tube stations. The shuttle is comfy enough: enough room inside and you can have rest in the comfortable seats after the flight. One can also reach the city by shuttle X9 that will bring travelers to the Zoological Garden, the centre of West Berlin. The price is the same as TXL for a 20 minute trip. But sadly they have no night routes in the schedule.
Airport shuttle Berlin - Tegel:
TXL, X9 Express Bus
Schedule:
From 5am to 12am
Route:
Tegel airport – Central Train Station – Brandenburg – Alexanderplatz
Duration:
45 minutes (5m to the bus stop; 40m for a trip)
Comfort level:
Middle: lots of space; big windows; comfortable seats
Clients:
For the youngsters; couples without little children; good knowledge of the route; no much luggage
How to find the stop for shuttles:
You will find the bus stop at the exit of terminals A and B
Tegel airport bus
From Tegel airport to Berlin you can go by city buses 109 and 128. They will not bring you to the city centre, only to some tube stations and Bahnhof Zoo Berlin Train Station where you can change to tube or speeding train to reach the destination. The ticket price is the same EUR2.7 for a 30-40 minute trip. No night routes. You can get the tickets right from the driver. Tegel airport bus has luggage space inside and soft seating to have rest after the tiring journey.
Tegel airport bus:
109, 128
Schedule:
From 5am to 12am
Route:
Tegel airport – Charlottenburg – Adenauerplatz – Uhlandstrasse – Kurfürstendamm – Berlin Zoological Garden
Duration:
35 minutes (5m to the bus stop; 30m for a trip)
Comfort level:
Middle: not enough space for luggage; spacious compartment; comfortable seats; lots of stop on the way
Clients:
For those who want to save some money; for young tourists; no large scale luggage; no good knowledge of the route.
How to find the stop for buses to Berlin in Tegel airport:
You can find the bus stop near the exit of terminals A and B.
Tegel airport transfer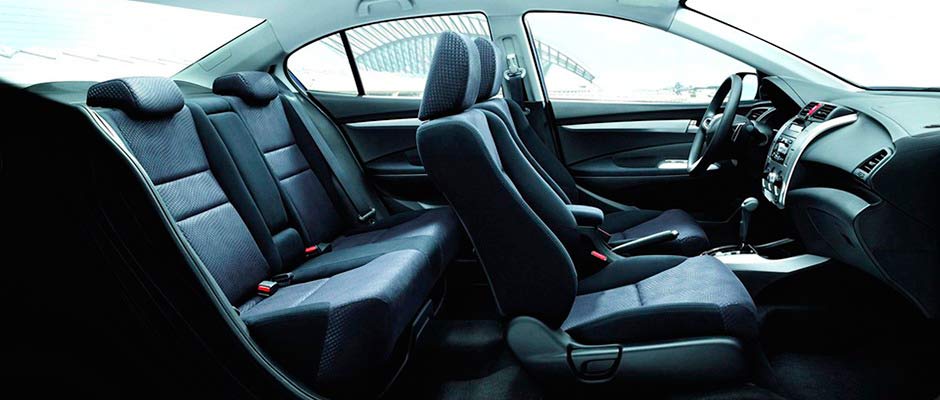 In case you need to get to the city as soon as possible or your plane arrives late in the night, you can always use taxi or book an advance transfer from Tegel airport to Berlin which is able to bring you to the hotel in a shortest time: 15-20 minutes. The price of such a trip will be at least EUR50, so you get more profit to book a car for several people. Moreover, the taxi price is flexible and depends on several factors, i.e. distance to cover, time of day (more expensive in the night). From this point of view Tegel airport transfer is more stable, since the price is discussed with the operator during the booking process. By the way, travelers can influence the price – it changes with the car class they choose.
Route:
To a hotel in Berlin or to the address
Waiting time:
Usually you don't need to wait for the taxi, yet they sometimes have crowds and queues for 5-10 minutes.
You don't need to wait for the transfer – at the stated time the driver with the nameplate meets you on the spot.
Comfort level:
Taxi on the spot: a/c; no stops; no other passengers
Transfer booked in advance: child seats, cold drinks, operator responsible; payment online (if you wish); help to elderly and disabled.
Clients:
For families with children; inexperienced tourists who are first time to Germany; elderly travelers; much luggage; night arrival
How to find the stand for transfer from Tegel airport to Berlin:
Taxi stand is located at the exit of terminals C and E and inside terminal A (exits 6-9).
Buses and shuttles from Tegel airport to Berlin is a good way to save money on the trip and see main city sights during the way. Yet in some cases public transport is not the option (night arrival; much luggage; little children) and you better take a taxi or book a transfer to the city in advance. Generally, it's up to tourists to choose this or that transport type. You will be enjoying your journey anyway!
Read also:
How to get from Schonefeld Airport to Berlin?
How to get from Berlin to Prague?