To get from Phuket Airport to Karon, Patong, and Kata beaches, take a bus, a minibus, or a transfer. You'll have to make a change, if you go by bus: first from the airport to Phuket town, and then by another route to the beaches — the full trip including waiting time will take 2 hours 40 minutes. Minibuses run directly to Karon, Kata and Patong beaches, but they cost a little bit more — from 180 Baht, and you will spend two hours on the trip (including waiting time). By taking a taxi or a transfer you will reach your hotel much sooner — in 55 minutes and for $33 (the price without a discount; for more details about discounts, see the Taxi section). The distance from Phuket Airport to Karon is 45 km, to Kata — 48 km, and to Patong - 35 km.
Unfortunately, public transport in Phuket is poorly developed, so tourists don't have much choice. Minibuses will take you to the points fast, but there is no special room for luggage on small route buses. Moreover, you can't leave the airport until the bus to your beach is full, and it might take more than an hour. Most of these buses bring travellers to tourist offices on the way. The bus is a good option only for those who feel confident in Thailand and are not afraid to make changes in unfamiliar streets on their own. Don't forget to exchange currency before you catch local buses — you can use only Thai Baht there. However, you can pay in dollars for taxis. Transfer and taxi are good for families with children and inexperienced tourists, and for all those who arrive in Phuket at night.
Karon, Kata and Patong beaches in Phuket
The most popular beach in Phuket and the tourist area of the same name is Patong ("banana forest" - in the Thai language). Lots of tourists come there since there are lots of attractions: shops, restaurants, and night clubs. In the peak season, the beach might be overcrowded, so some hotels can be located deep in the island, and there is a special transfer running to the coast.
The second most popular beach is Karon which is about 5 km long. The Karon shore consists of the Small and Big Karon which goes to Sai cape separating it from Kata beach. A special thing about this one is its "singing sand" that creaks because of high volume of quartz in it.
Kata beach, located on the other side of Sai cape, is 1.5 km long and loved by many tourists, as well. It has soft and white sand, and the descent to the sea there is not that steep. Also, there are lots of shady spots under beefwood trees, as well as restaurants with local and European food.
Bus from Phuket Airport to Karon, Patong, Kata beaches
City buses from Phuket Airport don't run to the beaches. They go to Phuket Bus Terminal, and there you'll have to make a change to the bus going to the relevant beach (Karon, Patong, or Kata). The trip of this kind will not save your time (the travel time is up to two hours + one hour of waiting), and it's not cheaper than the trip by minibus. The only benefit of it is that it has a spacious cabin and a luggage hold.
Timetable:
09:00 AM - 08:00 PM
Route:
Airport - Phuket Bus Terminal - relevant beach
Waiting time:
1h at the airport
Comfort level:
low: room for luggage
Cost:
from 140 THB (90 - to Bus Terminal, 50 - to the beach)
Clients:
individual tourists, couples without small children, those who know the route
How to find the bus stop at Phuket Airport:
The airport bus stops are located on the first floor to the left of the exit next to Burger King and on the second floor just outside of this fast food restaurant.
Taxi & transfer from Phuket Airport to Kata, Karon, Patong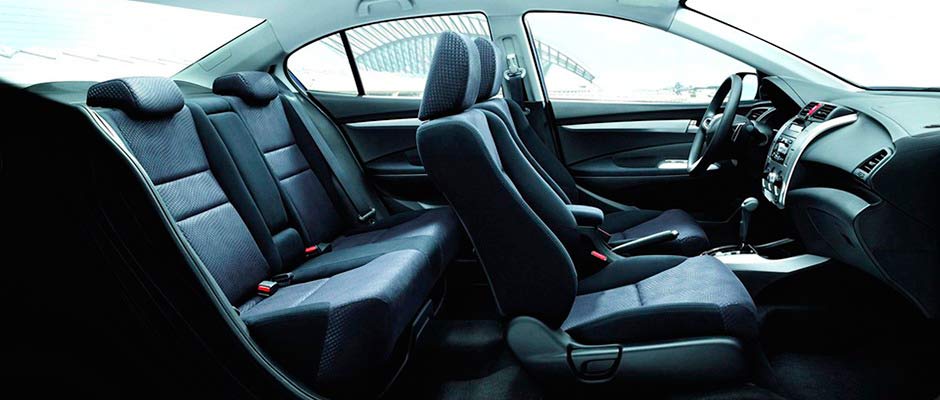 Taxi and transfer from Phuket Airport to Karon, Kata and Patong beaches get to the destination in only 50-55 minutes. Even though this option is more expensive than buses and shared transfer, you won't be taken to any tourist office and won't have to make a change at Bus Terminal. Taxi and transfer to Phuket beaches are the best option for mothers with small children and aged tourists, and moreover, it's the only way to get to your hotel at night.
Route:
Phuket Airport - Karon/Patong/Kata beach
Waiting time:
Taxi on the spot: 5min
Pre-booked transfer: right upon arrival (meeting with a nameplate)
Comfort level:
high: air-conditioning, trip without stops and other passengers, child seats, fresh water
Cost:
$33 (the price without a seasonal KiwiTaxi discount)
Clients:
families with children, inexperienced tourists who are in the country for the first time and tourists with a language barrier, those who arrive at night or have a lot of luggage, aged travellers
How to find a taxi to Kata, Karon, Patong at Phuket Airport:
If you book a transfer in advance, your driver will meet you at the exit from the arrivals area with a nameplate. If you want to take a taxi on the spot, then look for a taxi stand of an official carrier (for example, TaxiMeter) at the airport.
To get from Phuket Airport to Karon, Kata and Patong beaches is not that difficult. The most important thing is to decide beforehand if you are ready to reject some comfort points to save money. If you don't have a lot of luggage, are travelling without small children or aged relatives, and arrive in Phuket in the daytime – take a minibus ticket. If not – take a taxi. We wish you a pleasant journey and safe travel!
Read also:
How to get from Ho Chi Minh to Nha Trang?
How to get from Bergamo Airport to Milan?