It is possible to get from Malaga to Marbella by bus, taxi or transfer. You can also rent a car without a driver. A trip by bus lasts up to 2,5 hours, the average ticket price is from 5.36 to 8.55 EUR. A taxi or transfer will take you to the destination in 60 minutes, it will cost 72 EUR. The distance between Malaga and Marbella is 60 km.
If you want to save money, it is better to go by bus. But it may take more time because of traffic jams, besides a bus is not available at night. Buses are quite spacious and have air conditioning, they don't make stops on the way. For those whose plane arrives at night, or who wants to get right to the location, a taxi or transfer is the best choice.
Marbella – a town of ancient traditions
70 years ago Marbella was a small village with population less than 1000 people. Now it is a popular resort receiving thousands of tourists annually. There are lots of places to visit: Avenida del Mar – a street with a unique collection of 10 Salvador Dali's sculptures, Puerto Banus Port with crystal clear water and a number of luxury yachts, the Old Town – a great place for walking, as well as shadowed by hundreds of trees La Plaza de Los Naranjos – the construction of this square began in the 15th century, and Ermita de Santiago – the oldest Christian church in the town, and so on. Those who love historical places may see the ancient ruins of Basilica San Pedro de Alcántara dated to the 6th century B.C. And apart from this – a lot of beaches offering great swimming and snorkeling facilities.
Bus from Malaga to Marbella
Waiting time
up to 1 h 45 min
Bus from Malaga to Marbella (Avanza) is available from morning until evening. The trip lasts 45 minutes, and the ticket costs from 5.36 to 8.55 EUR. The bus takes you to the bus station in Marbella in Avenida del Trapiche, so you will have to get to your hotel from this place.
Bus from Malaga to Marbella:
Avanza
Operating hours:
11:00 to 23:00
Itinerary:
Malaga Airport – Marbella Bus Station
Waiting time:
15 min to 1 h 45 min
Comfort class:
Average: air conditioning, spacious carriage, an electronic display
Cost:
From 5.36 to 8.55 EUR Tickets can be bought at the ticket office outside the airport building or booked in advance.
Clients:
For those who can find their way in an unknown city, for experienced travelers, for couples without children or with little luggage, for those who would like to save money
How to find the bus stop at Malaga Airport:
The bus stop is located near the main exit of the arrival area.
Transfer from Malaga to Marbella. Taxi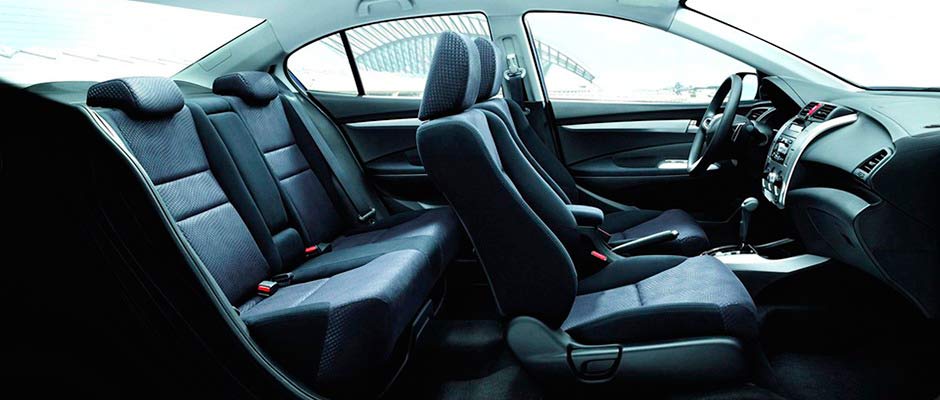 If you want to get right to the hotel or any other location, it is better to book a transfer from Malaga to Marbella. Elderly people, couples with small children, tourists with a lot of luggage and those who don't want to wait for a bus will find it more convenient and faster. Traveling in your "private" vehicle without other passengers is comfortable and worth the sum you have paid.
Itinerary:
To your hotel in Marbella or to any location you need
Waiting time:
Taxi: from 3 to 5 minutes. A private transfer: it will be on the spot by the time of your arrival. The driver will meet you and help with the luggage.
Comfort class:
A taxi on site: without other passengers and stops on the way, takes you to the address. A pre-booked transfer: offers a child safety seat (should be specified when booking) and help with luggage and checking in, you can choose a car and pay in cash or with a card.
Clients:
For tourists traveling for the first time, for those who don't know the language and have difficulties with finding their way in an unknown town, for large families or companies, for those who like comfort
Car rental in Malaga
Required driving experience
from 1 year
To rent a car without a driver to get from Malaga Airport to Marbella, provide an IDL, a passport, and a credit card. Drivers under the age of 23 will pay €8-20 per day for the lack of experience. Insurance, taxes, and road tolls are included in the price of car rental per day. A deposit of €100-500 is charged. You can rent a car at Malaga Airport.
Route:
only within the EU
Comfort level:
high
Don't wait for anyone.
How to rent a car
Reserve a car online or hire it at Malaga Airport.
One can get from Malaga to Marbella by bus or by taxi. Public transport is fast and convenient, but it is available only in daytime and runs with intervals. A transfer or taxi offers a number of options that make your travel more comfortable. We wish you an interesting and exciting holiday