You can get from Ho Chi Minh to Nha Trang by train, bus, or transfer. By taking a train, you will get from the capital to the resort for $34 and in 8.5 hours plus three hours of waiting. You can reach Nha Trang by Ho Chi Minh bus (or overnight sleeping bus) for $19 and in 10.5 hours including one hour of waiting. The trip by transfer will take about eight hours, and you will have to pay from $180 for it. The distance Ho Chi Minh Nha Trang is 440km.
HCMC to Nha Trang buses will be a bad option for tall people and tourists with a lot of luggage. Daytime they are rather small, and the seats in so-called sleeping buses (literally - 'buses for sleeping') are like small beds which can hardly accommodate a person taller than 1.70m. Also, there is not so much room for luggage on transport of this type. Though the train travel is more expensive, it's more comfortable and faster. However, you will not find any overnight train there. Ho Chi Minh to Nha Trang transfer is still the most convenient way to get to the resort. Despite its cost, it is the best travel option for families with children, aged tourists and those who don't want to take risks and buy tickets for intercity transport in a foreign country on their own.
Nha Trang — the resort paradise of Vietnam
Nha Trang is situated on the shore of the South-China Sea, and due to its mild climate (23 degrees Celsius all year round) it has become one of the most favourite Vietnam resorts. Even in the coldest months (January-February) the water temperature hardly drops below 24 degrees. Those who love passive rest can enjoy the city beach and a special mud bath. And those who are keen on excursions should visit Po Nagar tower, Long Sơn Pagoda, and a large statue of Buddha. Active rest lovers will definitely like diving centres and swimming in coral gardens.
Bus Ho Chi Minh Nha Trang
Ho Chi Minh to Nha Trang buses operate 24/7: there are both daytime and night-time buses (both city and commercial ones). In Ho Chi Minh, they depart from tourist areas (for instance, District 1) and Mien Dong bus station. To get from the airport to the bus station in Ho Chi Minh, you will have to pay about $7 for a taxi and spend about 20-30 minutes travelling. At night, you can reach Nha Trang by sleeping bus, and in the daytime - by usual intercity bus. Soft seats and places for luggage are the only piece of comfort tourists can count on. The timetable depends on the season and the type of the bus you take to go. Once every hour buses to Nha Trang depart from at least one station.
Route:
Tan Son Nhat Airport - bus station/tourist district - Nha Trang tourist district Bien Thu street/ intercity bus station - your hotel
Waiting time:
1h (at the airport and at the bus station)
Comfort level:
low: room for luggage, soft seats, places for sleeping (on sleeping buses)
Cost:
from $19 (7 - taxi to the bus station, 12 - bus)
Clients:
individual tourists, people who travel light, couples without small children, those who know the route
How to find the bus stop:
Ho Chi Minh City has several stations from which buses depart to Nha Trang. There are also bus stops in some popular tourist areas. It's not so easy to reach them by public transport from the airport, so you can take a local taxi (to Mien Dong or District 1). At the bus station, look for a bus with the sign "Nha Trang".
Taxi and transfer from Ho Chi Minh to Nha Trang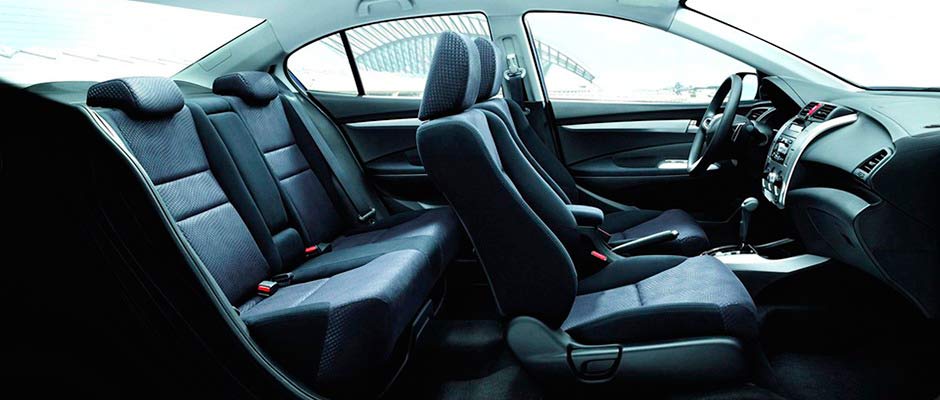 Taxi and transfer Ho Chi Minh-Nha Trang is the most comfortable way to get to the resort. The price for the transfer is higher than that for other types of transport, however tourists don't need to look for bus- or railway stations and buy tickets on their own. Vietnamese people don't speak English well, so if you are in the country for the first time and don't know Ho Chi Minh very well yet, you shouldn't take risks and search for bus stops yourself. This also concerns mothers with small children. Taxi can help them easily reach the hotel in Nha Trang without changing for only 8 hours. If you don't want to book a transfer with an English-speaking driver beforehand but choose to get a taxi on the spot, you might save some ten-twenty dollars. But note that Vietnamese cars are usually in a poor condition, and an eight-hour journey can turn out to be a nightmare.
Route:
Tan Son Nhat Airport - your hotel in Nha Trang
Comfort level:
Taxi on the spot: air conditioning, journey without stops (or by your request), without other passengers
Booking in advance: child seats, fresh water
Clients:
families with children, inexperienced tourists, tourists who are in Thailand for the first time, tourists with a language barrier, those who have a lot of luggage or arrive at night, aged tourists
How to find the taxistand at Ho Chi Minh Airport:
If you book a transfer in advance, the driver will meet you at the exit from the arrivals area. And if you want to take a taxi on the spot, look for a stand of the official carrier company at the airport.
As any other intercity route, the way from Ho Chi Minh to Nha Trang is rather difficult. When planning your trip, remember that if you choose public transport (such as buses or trains), you'll first have to get to the bus- or railway station, and that will surely cost you some time and money. Please note that local people in Vietnam don't speak English well, and it would be a problem to ask them for directions: so it is better to take a map beforehand. We recommend all tourists who want to spend less time on the way from Ho Chi Minh to Nha Trang to order a taxi or a transfer: it would be a great option for those who have a lot of luggage, are travelling with small children or just don't want to get lost in a foreign country.
Read also:
How to get from the airport Charles de Gaulle to Paris?
How to get from Prague Airport to the Сity?