It is possible to get from Heraklion Nikos Kazantzakis Airport to Heronissos by bus or taxi. You can also rent a car without a driver. Bus will take a traveller there in 1.5 hour (including stops and waiting time), a trip will cost 3.30 euro. A taxi trip will last for about 25 minutes, and its cost will make minimum 43 euro. The distance between Heraklion Airport and Hersonissos is 26 km.
Buses run frequently, from the early morning to the late evening. In order to make a bus stop, wave a driver with your hand. There is a special display in a bus which shows the names of the stops. Besides, you need to let the driver know in advance about your intention to get off. For passengers' comfort there is large baggage compartment in the bus.
Hersonissos, a lively town
Hersonissos is one of the oldest towns on Crete in Greece: it was first inhabited in the distant Minoan period, and in the area of a former settlement, archeologists found a lot of valuable discoveries. The city is abundant on the sights, the main of which are the Roman port, Ancient theathers remains, amazingly beautiful mosaic, Early Christian Basilica, and the Roman Fountain. In Hersonissos you can find everything to do sports: carting tracks, mini-golf fields, horse-riding club, and a diving club. There is a water park Aqua Splash with various slides for guests of all ages. Besides, this resort is a place to be for shopping lovers, as the city center is blooming with shops and shopping malls!
Buses from Heraklion to Hersonissos
The bus will get you from Heraklion Airport to Hersonissos in 45 minutes, and the ticket will cost 3.3 euro. Tickets can be bought from a driver before boarding or in a special kiosk at the stop. The only problem you can face is a long line of tourists (see the pic.), which appears in front of the bus going to Hersonissos, and which you have to stand in order to get on the bus.
Bus from Heraklion Airport to Hersonissos:
A direct bus to Hersonissos
Timetable of buses from Heraklion to Hersonissos:
Mo-Sa: from 06:00 to 23:00
Sun: from 06:30 to 21:45
Itinerary:
Heraklion Airport – Kokkini Hani – Gouves – Hersonissos
Comfort level:
High: spacious and clean, air conditioner, adjustable armchairs with armrests, tinted windows, space for large luggage
Clients:
For families without small children; young tourists; savers; those arriving during a day
How to find the bus stop at Heraklion Airport:
Turn right at the airport exit. Walk behind the gate – there is the bus stop across the road.
Taxi from Heraklion to Hersonissos. Transfer.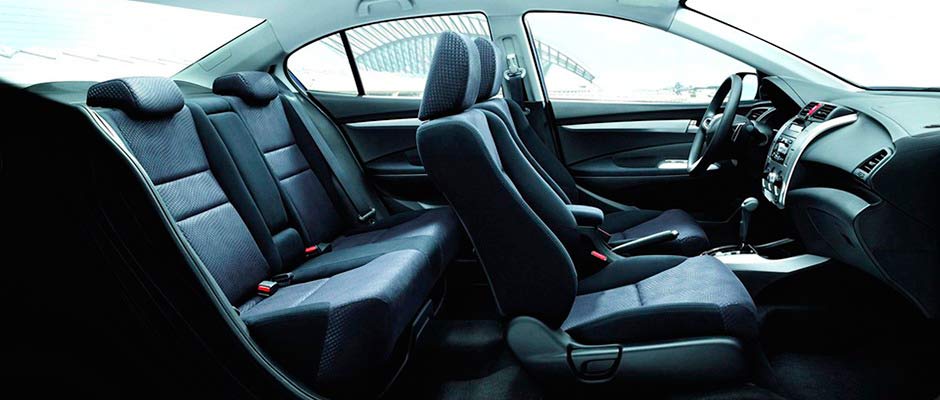 The alternative to public transport is an individual transfer or a taxi from Heraklion to Hersonissos. This mode of transport is especially popular with big companies, families with small children, and traveller swith large baggage. The car will take you to Hersonissos in 25 minutes. The trip in an economy class car will cost 43 euro, and in a minibus for 7 people – 60 euro.
Route:
To your hotel in Hersonissos or to another location
Waiting time:
Choice and booking a taxi on the spot will take 5-7 minutes.
A driver of a private transfer will meet you at the arrivals area exit with a name sign in his hands.
Comfort level:
Taxi on the spot: a ride without travel companions and stops. A transfer booked online in advance: a wide range of car classes, child seats, air conditioner in a car, possibility to pay a transfer by card in advance, stops on request, personal meeting, help with baggage
Price:
From 43 euro for an economy class car, and from 60 euro for a car for 7 passengers
Clients:
For businessmen; families with small children; big company of tourists; tourists with large baggage; those arriving at night; elderly tourists; travellers who visit Hersonissos for the first time
How to find the taxi rank at Heraklion Airport:
The taxi rank is located at the passenger terminal arrivals area exit, on the right side.
Car rental in Heraklion
Required driving experience
from 1 year
To rent a car without a driver to get from Heraklion Airport to Hersonissos you need to provide a standard set of documents: a driving license of your country, a passport, and a credit card. In order to avoid problems with the police, it's better to have an IDL. The price of car rental per day starts at €10 for a compact car. The price includes insurance that covers carjacking and motor vehicle collisions, road tolls and airport tax. The latter one is applied if you rent a car at the airport in Heraklion on the day of arrival.
Comfort level:
high
you choose transport, don't wait for anyone
How to rent a car
Hire a car online or rent it right at Heraklion Airport.
It is possible to get from Heraklion Airport to Hersonissos by bus or taxi. Public transport is a good option for the tourists who have a lot of time and are not afraid of getting lost in the unfamiliar area. As for a private transfer, this is a perfect variant for families with small children or a lot of luggage. Have a nice trip!
Read also:
How to get from Heraklion Airport to Rethymno?