The Bangkok Airport-Pattaya bus will get to the resort in 2 hours, and, in addition, tourists will spend 1 hour waiting. Tickets cost from $3.4. There are no direct routes for shared taxis, so you'll have to make a change in the city. The trip will take more than 3.5 hours (including waiting time) and will cost from $3.9. Transfers and taxis are more expensive - from $45, but the journey time will be just 1.5 hours. Those who are thinking about the distance between Bangkok and Pattaya will be surprised - the distance between these cities is only 140 km.
As in many other cities of Thailand, public transport on this route is not well developed. Travellers can take a bus, a shared taxi, a transfer, or a taxi. And tourists often complain about drivers in Thailand. They inflate prices for trips (drive detours and set prices not by the taximeter), drive dangerously, don't follow the rules and don't have any child seats when transporting children. Therefore, we recommend families with children, aged tourists and newcomers to use both taxi and bus pre-booking services, and not to use services of private drivers. Thus, you will be guaranteed to pay the fixed price for your trip and not to face a cheater. The bus timetable is fixed, while shared taxis go one after another.
Pattaya - the resort area of Thailand
Many tourists dreaming of Pattaya beaches arrive at Suvarnabhumi International Airport in Bangkok. And after that they need to get to the most popular resort area on the mainland from the capital of Thailand. In Thai, the word 'Pattaya' means 'the southwest wind at the beginning of the rainy season'. The entire coastal area of the city is occupied by hotels (250 hotels and more than 400 guest houses). Travellers can visit some oyster, tiger, elephant and crocodile farms. Also, the main attractions of Pattaya include Nong Nooch Tropical Botanical Garden, Mini Siam, the temple complex Wat Chaimongkron, and many other wonderful places.
Bangkok Airport bus
There are two bus companies offering buses from Bangkok Airport to Pattaya: Airport Pattaya Bus and Bell Travel Service. The comfort level for both is almost the same, but the end point in Pattaya and the cost of travel is different. BTS buses are almost twice as expensive as APB ones, however they take tourists directly to their hotels. Please note that buses from Pattaya Airport don't operate at night, and you should check their timetables on the spot or on the Internet in advance. Also, keep in mind that it is better to buy tickets long before the pick-up because they are quickly sold out.
Commercial Bangkok to Pattaya buses:
Airport Pattaya Bus, Bell Travel Service
Timetable:
07:00 am - 10:00 pm
End point of the route:
APB - south bus station of Pattaya, Jomtien district (the crossroad of Tappraya and Thepprasit streets)
BTS - to your hotel.
Comfort level:
medium: comfortable buses, room for luggage, online booking
Clients:
tourists with hand-luggage who are travelling without small children, know the route and the local language
How to find the bus stop:
Ticket offices can be found between the airport exits to the streets N7 and N8. Look for the buses with the Bangkok-Pattaya sign.
Bangkok Airport shuttle
One of unpopular ways is a route with a change in the city. It is quite stressful, and you'll have to cover a part of this way on foot, so we don't recommend this option families with small children and large luggage. The airport shuttle Bangkok (minibus) to Pattaya is also quite expensive, because tourists first need to pay for a ticket from Suvarnabhumi to the city, and then - to the resort.
Timetable:
06:00 am - 12:00 am
Route:
by metro to Victory Monument station
from the station - by route minivan for 92 TBH ($2.6)
Clients:
individual tourists, couples without children
How to find the shuttle (minibus) stop:
Follow the signs to get to the city by CityLine. Get to VictoryMonument metro station with changes. Use this scheme to find the shared taxi to Pattaya stops near the monument.
Bangkok Airport transfers & taxi to Pattaya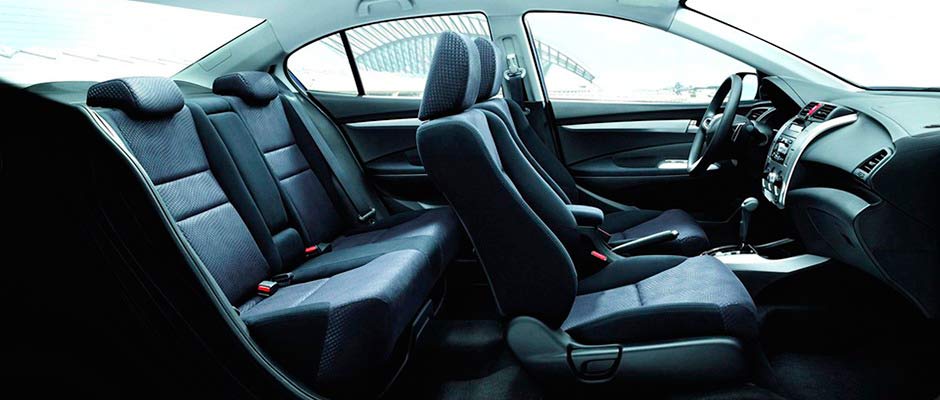 For travellers with small children or heavy luggage, transfer from Bangkok to Pattaya will be the best option to get to the resort. If you are travelling in a large group of people, you can save money by taking a transfer, as the price for one passenger in a group of 10 or more people will be even lower than a bus ticket. Inexperienced tourists shouldn't be afraid of getting lost at the airport because by booking a taxi in advance, they will be met at the exit from the arrivals area. A Bangkok Airport to Pattaya taxi and transfer will get to the destination in 1 hour 25 minutes, the journey cost starts from $45.
Route:
to your hotel or given address
Waiting time:
Taxi on the spot: about 5min
Pre-booked transfer: right upon arrival (meeting with a nameplate)
Comfort level:
Taxi on the spot: air-conditioning, journey without stops (or by your request), without other passengers
Pre-booked transfer: child seats, fresh cold water, English-speaking operator
Clients:
families with children, inexperienced tourists, tourists who are in Thailand for the first time, tourists who don't know the language, those who have large luggage or are arriving at night, aged tourists
How to find the taxi rank at Bangkok airport:
If you book a transfer in advance, the driver will meet you at the exit from the arrivals area. And if you want to take a taxi on the spot, then go to the second floor of the airport building. There, you will find some advertising taxi stands and will be able to select and order any car you like.
The way from Bangkok to Pattaya, as any intercity travel, is quite hard. We hope our guide will help you save your time and nerves when travelling and help you get from Bangkok Airport to Pattaya in a good mood and start your holiday with positive emotions.
Read also:
How to get from Charles de Gaulle Airport to Paris?
How to get from Prague Airport to the city?