The way to get from Istanbul Airport to city will depend on the area you are going to. If you're planning to stay in the historic centre - the Sultanahmet district, it would be more comfortable for you to use metro (with a change to a tram) which will take you to the destination in sixty minutes and for 12 liras. If you are going to the Taksim tourist district, then it is better to take a bus (11 liras and 40 minutes). The distance from Ataturk Airport to Istanbul is about 20 km (Sultanahmet), and 29 km - to Taxim. For more details about ticket prices, read the information below. To get from Ataturk to another airport of Istanbul - Sabiha Gokcen, you will need to cover 70 km.
Transport in Istanbul is well-developed and rather comfortable. Each year, new metro lines are being built, and moreover, commercial buses from Ataturk Airport already run to the nearest towns of Turkey. The only peculiarity of the route are compulsory changes, so please take this into account and think about the quantity of your luggage items and the money you are ready to spend on this journey (the cost of your trip to the city centre will include prices for several tickets). Also, note that you will have to buy tickets for metro and buses in local currency — liras. However, you can take a taxi and pay in dollars, or book a transfer and pay for that in your desired currency online in advance.
Istanbul - the charm of the East
Istanbul is the largest and one of the most beautiful cities of Turkey which is located on the shore of the Bosphorus. On the one hand, this city is full of Eastern flavour, and on the other hand (since it's situated close to Europe) it is a rapidly developing centre of arts and science. The former capital of the Ottoman Empire and the Lower Empire welcomes millions of tourists each year, both in winter and summer. Due to its historical heritage, city has lots of ancient artifacts kept till today: churches, mosques, castles, squares, and some historic markets, as well.
Bus from Istanbul airport (Havatas)
Istanbul Airport bus Havatas to the Taksim district runs almost 24/7, however if your flight arrives from 1 a.m. to 4 a.m., you won't be able to catch this bus. There are no changes on the route, but you'll have to get from the bus stop to your hotel on your own. The ticket price is 11 liras. It's a good option that will help save some money for those people who are travelling without a lot of luggage and small children.
Bus from Ataturk Airport:
Havatas
Timetable:
04:00 AM - 01:00 AM
End point of the route:
Taxim district
Travel time:
40min (without traffic jams)
Comfort level:
medium: comfortable buses, places for luggage, online booking
Clients:
tourists with hand-luggage who are travelling without small children, know the route and the local language
How to find the bus stop at Ataturk:
The Havatas bus stop at Ataturk Airport is located near the exit area of the airport building. It is easily recognized by large white buses with the company logo on them standing beside it.
Istanbul Airport metro
The red line of Istanbul metro goes for the airport station, the station is called Havalimanı. You can easily get to the station from the arrival terminal, but you'll have to make a change to a high-speed tram to reach the central districts. The final price (including the change) will be about 12 liras (around $4) for a 60-minute trip (without traffic jams). Istanbul metro is a great option, but we don't recommend it mothers with small children and aged people because this route includes two changes. And moreover, metro is not available at night.
Timetable:
06:00 AM - 00:00 AM
Route:
Havalimanı (Airport) - Zeytinburnu - change to a high-speed tram Т1 to the station Aksaray, Laleli, Sultanahmet, Gülhane (if you're going to Sultanahmet) or Kabatas station (Taxim)
!Important: you will have to get from Kabatas station to Taxim by funicular for an additional cost
Waiting time:
about 10min
Cost:
4 TL - metro
4 TL - high-speed tram
4 TL - funicular
Clients:
tourists travelling alone, couples with children (6+)
How to find the metro station at Istanbul Ataturk Airport:
To find the metro station, leaving the hall of the international arrivals terminal, walk to the right side almost to the end. Follow the signs «Metro/Subway», go down the escalator, subway entrance is on the right.
Istanbul Airport taxi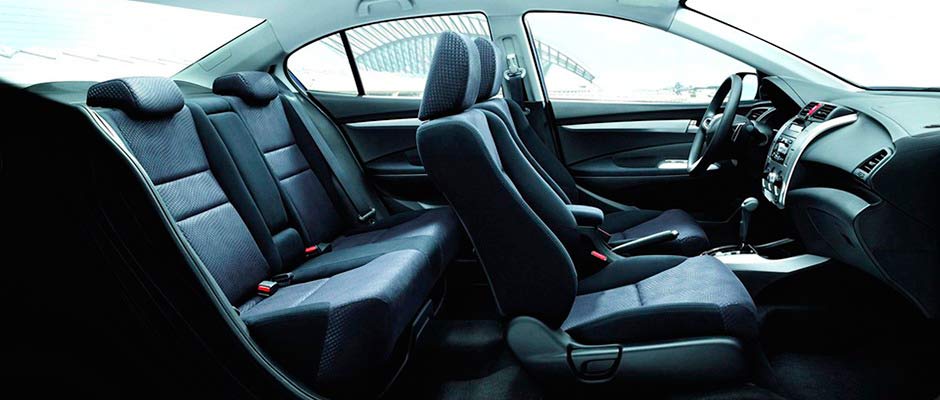 If you come to Ataturk Airport in the night or travel with small children, your perfect option will be Istanbul Airport taxi. In Istanbul airport several companies work; still you can also book Ataturk Airport transfer beforehand. The price will be around $46, and the trip time will take up to 30 minutes (including traffic). The high taxi price in Istanbul from Ataturk can be explained by a very good service of local taxis.
Route:
to your hotel or given address
Waiting time:
taxi on the spot: about 5 min
Booked in advance transfer: at the arrival (meeting with the nameplate)
Comfort level:
High: air conditioner, journey without stops (or by your request), without other passengers, child seats, fresh water, english-speaking operator
Clients:
families with children, inexperienced tourists, tourists who are first time in Turkey, tourists with language barrier, lot of luggage, night arrival
How to find the taxistand at Istanbul Ataturk Airport:
If you book a transfer in advance, the driver will meet you at the exit of the arrivals area. And if you want to take a taxi on the spot, then head to the second floor of the airport. Here are advertising taxi stands and you can select and order the car to your liking.
Istanbul, being a truly beautiful Arab city, amuses tourists with its views year by year. To start the journey to this Arab fairytale with a good point, you need to plan the trip beforehand: if you have much luggage with; if your company is ready to make stops on the way to reach the hotel; if you really save some money when choosing tube instead of buses. Considering all pros and contras, you need to choose the best option to get from the airport to Istanbul. Have a nice trip!
See also:
How to get from Tivat airport to Budva?
How to get from Phuket airport to Karon, Kata, Patong beaches