You can get from Barcelona Airport to city by bus, train, taxi, group or individual transfer. Getting there by bus will take you about 1h and will cost EUR 2.15. Airport – Barcelona RENFE train will run to the city center in 55min (including waiting time). This trip costs from EUR 3. You can also get to the city center by Aerobus group transfer (shuttle). The duration of the trip is 40min and the cost is EUR 5.9. Travelling by individual transfer or taxi will cost you EUR 40. The duration of such a trip is about 30min. The distance between the airport and Barcelona is about 16-17 km.
If you are an experienced traveller who wants to save money, it is better for you to choose city transportation from Barcelona Airport. Thus, you can take a bus or a train. You can always check the current timetable for these forms of transport online, and you can also pay for these transport services via T10 travel card. This card can be used when travelling through Barcelona. If you are an inexperienced tourist, you can get to the destination by Aerobus. This type of transport is more comfortable and faster than buses or trains. But it's more expensive. For those who don't want to wait and need to observe the regime of the day (for instance, mothers with children) and aged tourists, we recommend to take a taxi or an individual transfer. You can check the current prices in our guide.
Barcelona is the Pearl of Catalonia
Barcelona attracts tourists from all over the world all year round. Being one of the brightest cities of Spain, it is interesting to both independent tourists and those who take part in excursion tours. There are a lot of places to see: Ciutat Vella, the Gothic Quarter, the Royal Shipyard, the Cathedral of the Holy Cross and Saint Eulalia, the Parc de la Ciutadella, and Barcelona Zoo.
Barcelona Airport bus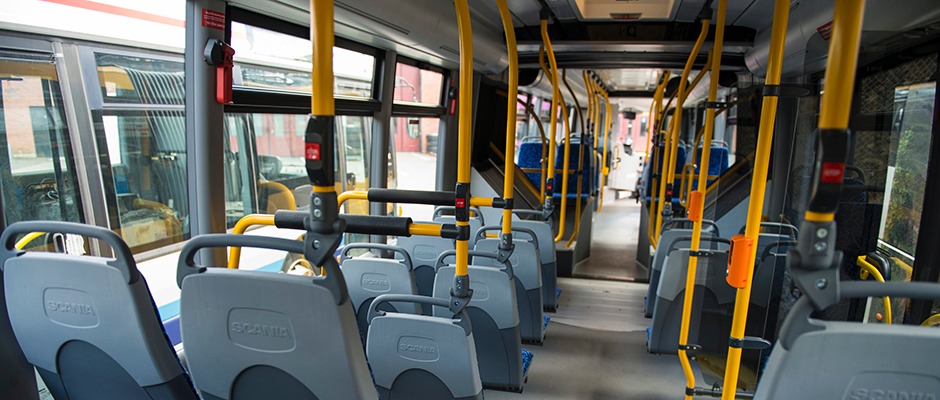 Barcelona Airport buses N46 and N17 (an overnight one) will take you from the airport to Avinguda del Paral.lel. They depart from the bus stops which are near the airport terminals. And they are shared vehicles up to 30-60 passengers. The duration of the trip is about 30min. The ticket price is from EUR 2.5. By the way, don't forget to check the bus timetable right before the trip. This type of transport is for experienced tourists who travel with no small children and no large luggage, know the language and are not afraid to get lost.
City buses from Barcelona Airport to city:
TBM N46 and NitBus N17 (night-time bus)
Route:
Airport, T1 – Airport, T2B – Airport, T2C - Т2С — Autovia Castelldefels - Avinguda Granvia - Hospital Oncologic - Ciencies - Centre Commercial - Gran Via 2 - Centra del Prat – Granvia - Placa Espanya - Avinguda del Parallel
Comfort level:
low: seats for disabled passengers, 24-hour
Cost:
EUR 2.15, T10 travel card for 10 trips (for any kind of city transport) costs EUR 9.95
Clients:
individual tourists with no large luggage and no small children who know the language and the route
How to find the bus stop at Barcelona Airport:
It's number 4 on the plan. The first bus stop is outside the terminal T2A to the left of Aerobus stop (if you stand facing the airport). The next stop is near the T2C. The last stop is right in front of the T1.
We hope this article will help you choose the best way to get from the airport to Barcelona and also choose the most comfortable Barcelona Airport transport. We wish you a pleasant journey and a lot of bright impressions!
Read also:
How to get from Phuket to Krabi?